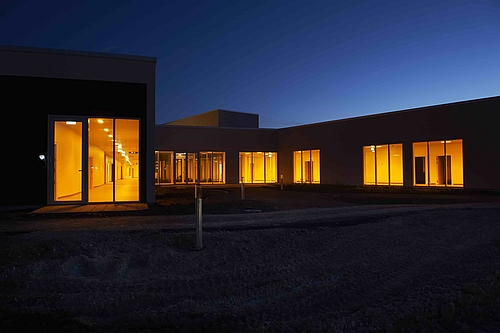 Doctors, nurses, therapists report a calming effect from the Chromaviso circadian lighting system.
Professional staff at a Danish psychiatric hospital have administered fewer drugs and noticed a marked reduction in patient outbursts and disturbances following the installation of a human-centric lighting (HCL) system that tunes brightness and color temperatures to a pattern conducive with daytime stimulation and nighttime rest.
Interested in articles & announcements on human-centric lighting?
Doctors, nurses, psychologists, therapists, and others surveyed at the Aabenraa Psychiatric Hospital also said that the HCL system has fostered a calmer, cozier atmosphere that has improved sleep both for patients and for staff.
Aabenraa installed the Ergonomic Circadian Lighting system, from Aarhus, Denmark-based Chromaviso, in September 2015, coinciding with the opening of Aabenraa's new 118,000-ft2, 116-bedroom facility. The Aabenraa deployment is part of an initiative by the Region of Southern Denmark — one of the country's five administrative regions — to use human-centric lighting at psychiatric facilities.
Learn more about human-centric lighting and how light promotes health and productivity at the 2017 Lighting for Health and Wellbeing conference July 27 in Newport Beach, CA:lightingforhealthandwellbeing.com
Although factors other than lighting could have contributed to the patients' improvements, the Region of Southern Denmark specifically asked about the effects of lighting compared to the old. It surveyed 200 staffers, 82 of whom responded. Of those, 77% said patients are more calm; 65% said patients sleep better; 57% reported fewer night-time disturbances; 44% noticed a reduction in physical force required to handle disturbances; and 38% observed a reduction in drug consumption among patients.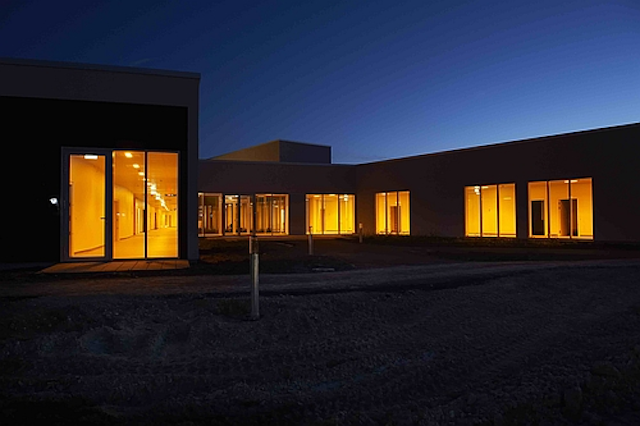 Evening and night-time amber colors deliver via a circadian lighting system help patients rest at the Aabenraa Psychiatric Hospital.
Evening and night-time amber colors deliver via a circadian lighting system help patients rest at the Aabenraa Psychiatric Hospital. (Source: Allan Toft, Chromaviso.)
The staff itself has also directly benefitted, as 54% responded that they feel more energized, and 47% said they are sleeping better. Overall, 77% said they are satisfied with the new lights, while only 33% reported satisfaction with the previous lighting system.
HCL such as Chromaviso's allows for many adjustments in lighting levels. Generally, it provides blue-enriched light during the day, modulating toward ambers at night, mimicking the day/night pattern of the Sun and thus helping patients to maintain a circadian balance, which in turn promotes health and restfulness.
As LEDs Magazine reported in a recent two-part feature, circadian lighting is taking hold first and foremost in hospitals and healthcare facilities, where its benefits can be immediately noticeable and measurable. Chromaviso has installed circadian lighting at several trauma and psychiatric facilities. Its Aabenraa site is one of three psychiatric hospitals — the other two are Middelfart Hospital and Esbjerg Hospital — that the Region of Southern Denmark has funded for circadian lighting from Chromaviso and other suppliers.
The concept is also beginning to spread to the workplace. It is the goal on the 10-year strategic roadmap for LightingEurope, a leading lighting industry association.
MARK HALPERis a contributing editor for LEDs Magazine, and an energy, technology, and business journalist (markhalper@aol.com).
*Updated on Mar. 15, 2017 at 11:57am Eastern for credit.