Havells Sylvania sponsors 2015 International Year of Light
Apr 2nd, 2015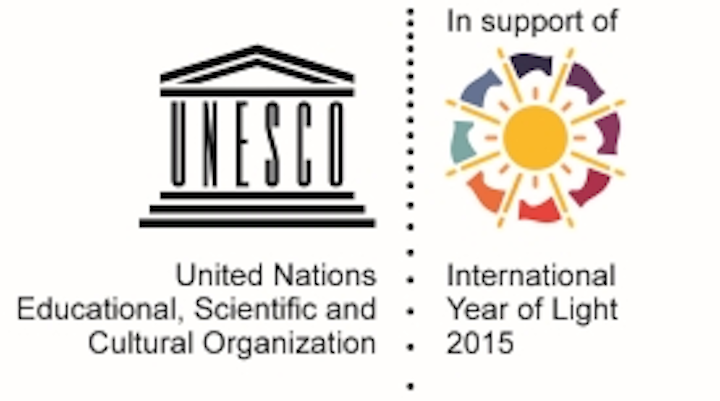 Global lighting specialist, Havells Sylvania, is celebrating the power of light by becoming a "Gold Associate" sponsor of the International Year of Light (and Light-Based Technologies). The United Nations has designated 2015 the International Year of Light – a worldwide initiative which aims to raise awareness about how light-based technologies can promote sustainable development and provide solutions to global challenges in energy, education, agriculture and health. Christian Schraft (President of Havells Sylvania Europe) said: "We are extremely proud to be sponsoring the International Year of Light. It is a unique opportunity to grow awareness of cutting-edge lighting solutions and the problem-solving potential of our ever-evolving technology, right across the world. This is a tremendous opportunity for us – not only to raise global awareness of our brand and its capabilities, but also to work with other stakeholders to show the world how light-based technologies can support sustainable development and offer solutions to global challenges in terms of energy, education, agriculture and health, for example. We're really excited to be part of this exceptional initiative, and look forward to sharing our expertise and learning from others involved." The International Year of Light will reach an audience of tens of millions, including scientists, industry leaders and members of the public all over the world. Havells Sylvania is part of a large consortium of sponsors including UNESCO, scientific bodies, unions, educational institutions, not-for-profit organisations, and private-sector partners from over 85 countries around the world. With its strong scientific, technological and design know-how, Havells Sylvania is keen to help showcase and celebrate the capabilities of light among a diverse and global audience comprising thought-leaders and policy-makers, as well as members of the public. Light plays a vital role in our lives and is a cross-cutting discipline of science in the 21st century. It has revolutionized medicine, enabled international communication via the Internet, and continues to be central to linking cultural, economic and political aspects of the global society. Havells Sylvania's sponsorship commitment will give the company opportunities to share its expertise, educate and inspire a range of people through a variety of activity, including projects and experiments with light. The International Year of Light will also enable the company to forge partnerships with key stakeholders and end-users in the field of optical and photonics technology, culture, development and education. Lumières - Play of Brilliants As part of the International Year of Light, Havells Sylvania will help explore and celebrate the importance of light and optical technologies by sponsoring a unique exhibition-experience at Eléphant Paname Art and Dance Centre in Paris, France (6 March – 31 May 2015). Lumières - Play of Brilliants is an exhibition by a collection of artists working with light. The highly-sensory and emotional exhibition pushes the boundaries between art, design, architecture, science, technology and industry. The exhibition has been organised by Eléphant Paname, managed by cutting-edge lighting design studio, Temeloy, and curated by Light Collective – with Concord as the official lighting partner. For more information about Lumières - Play of Brilliants, please visit www.elephantpaname.com. For more information about Havells Sylvania follow the company on Twitter @HavellsSylvania. Find out more about the International Year of Light at www.light2015.org. About Havells-Sylvania Formed in April 2007, Havells-Sylvania is owned by Havells India Ltd, a US$ Billion plus company. With 94 branches and representative offices worldwide, and over 8000 employees working in more than 50 countries; Havells has grown rapidly since its humble beginnings in Delhi in 1958. Havells has eighteen manufacturing plants in India, Europe, Latin America and Africa; producing globally acclaimed products, including: switchgear, cables, wires, luminaires and lamps. Havells-Sylvania is a leading, full-spectrum provider of professional and architectural lighting solutions. Built on over a century of expertise in lamps and luminaires, Havells-Sylvania supplies state-of-the art products and systems to the public, commercial and private sectors, worldwide. Havells-Sylvania strives to deliver the finest products, service and consulting possible. All over the world, people rely on group companies: Concord, Lumiance and Sylvania, for top quality, energy-efficient solutions to suit their individual lighting needs.
Contact:

Havells Sylvania Europe Ltd
+44-0207-011-9700
Web site:

Locate more general lighting vendors in the LEDs Magazine Suppliers Directory

Submit new products, case studies/projects, and other press releases at http://www.ledsmagazine.com/content/leds/en/addcontent.html and http://www.ledsmagazine.com/content/leds/en/iif/add.html.
More from Havells-Sylvania:
Havells Sylvania's Lumiance updates Giotto LED luminaire, adds Clio products
Havells Sylvania's contemporary Lumiance Inverto LED luminaires update London offices