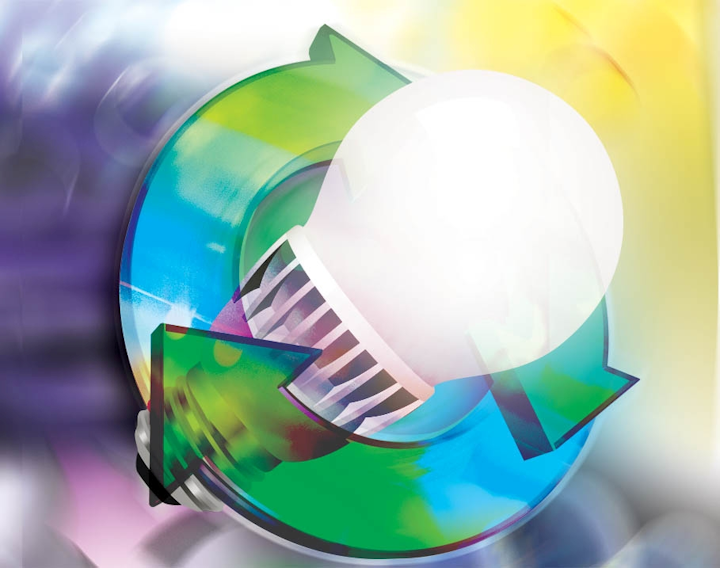 New CEC lighting regulations for general-service and small directional lamps will result in improved color rendering with a tradeoff in energy efficiency.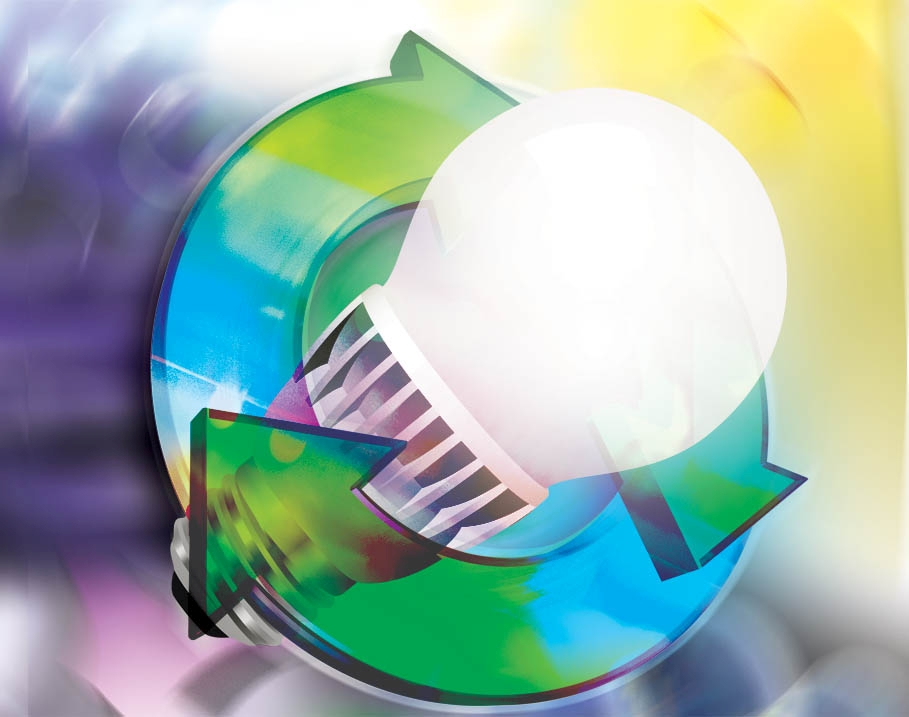 New CEC lighting regulations for general-service and small directional lamps will result in improved color rendering with a tradeoff in energy efficiency.The California Energy Commission (CEC) has approved the new Title 20 Appliance Efficiency Regulations document that includes regulations on the performance of LED-based replacement lamps. Both general-service A-lamps and small directional lamps sold in California will now have to meet more stringent color rendering requirements that some in the industry believe will both cost more and use more energy than do the most popular lamps on the market today. Indeed, the National Electrical Manufacturers Association (NEMA) lobbied the CEC against the rulemaking, but the CEC also received numerous comments in support of the new lighting regulations.
Interested in more articles & announcements on LED standards & lighting regulations?
NEMA has asserted that the most-popular and most-affordable LED lamps on the market today feature a CRI of 80, and that level of color rendering is suitable for most residential applications. Note that there are lamps on the market with CRI of 90 and above and customers might choose such more expensive products when the application at hand warrants such a choice.
The new CA Title 20 lighting regulations only require a small bump in performance to 82 CRI, presumably. But NEMA and other dissenters claims that the policy will actually result in lamps with a much higher CRI. The new regulations actually set the requisite that lamps deliver a score of 72 or greater for each of the eight pastel color samples that comprise the mainstream CRI palette that is sometimes referred to as Ra. NEMA has said that requiring a CRI of 72 for the R8 color sample, a light red-purple hue, will practically mean a move to a CRI Ra of 90. The agency said that no 82-CRI lamps on the market can meet the 72 R8 requirement.
The CEC action has a relatively long history and came to public light when the CEC and the California Lighting Technology Center published the "Voluntary California quality LED lamp specification" in 2013. The guidelines specified a 90 CRI and were intended to make sure that consumers had good experiences with LED lamps whereas many consumers had very bad first experiences with compact fluorescent lamps (CFLs), and those bad experiences slowed adoption of the more-efficient CFL technology.
NEMA and the CEC agree on pursuing a goal of increasing the proliferation of energy-efficient LED lamps, but completely disagree on the policy. "Electrical manufacturers want to increase the sales, efficiency gains, and overall use of LED products in California — we are not at odds with that CEC objective," said NEMA president and CEO Kevin Cosgriff after the CEC vote on the new policy. But he added, "The regulations approved today were based on poorly analyzed data of the emerging LED lamp market."
The range of comments from the public leading up to the vote were generally in favor of the rulemaking. You can peruse the comments on the CEC website. But many of the supporting comments include identical language, making it appear that it was an organized group of supporters behind those comments lobbying the CEC. Generally, the supporters said more efficient lamps that don't match incandescent color rendering are only delivering on half of the LED lamp value proposition to consumers.
NEMA counters, however, that pricier 90-CRI lamps will derail adoption while also using a bit more energy than popular lamps on the market. "Today's market price of general-service LED lamps is nearing parity with the product they are primarily intended to offset, the halogen incandescent lamp," said NEMAs Cosgriff. "And their price is continuing to fall. By contrast, CEC staff analysis acknowledges the Title 20 proposal enacted today will increase the price of LED lamps and that the proposed designs are less energy-efficient than today's more popular LED options."
NEMA has also pointed out that the US Department of Energy is separately working on LED-lamp-performance regulations. And the state and federal policy could end up misaligned. On the other hand, California environmental regulations have often set precedents that were adopted elsewhere in the US and around the globe. For example, California adopted efficiency guidelines for general lamps prior to the so called US incandescent bulb ban.
Of course, some in the industry will see the new policy as an opportunity. Cree executive Mike Watson wrote a column for LEDs Magazine a year ago stating that consumers would soon demand higher-quality products. And Cree of course offers its TW Series of replacement lamps that deliver 90 CRI. Moreover, Soraa has lobbied the US Environmental Protection Agency (EPA) to lower efficiency standards for higher-quality lamps that would more easily please discerning consumers.
Still, there are many lamp sockets in a home, and perhaps most lamps sockets in a typical home, where a 90-CRI lamp is simply not needed. Lighting for hallways, closets, and similar setting should be prioritized for energy efficiency and low cost. Philips Lighting even went so far to design a lower-priced LED lamp for just such settings, but it would not meet the CEC lighting regulations.
NEMA's Cosgriff sees the policy as bad for California citizens. He said, "Sadly, today's vote will negatively affect the growth of LED technology in California, the efficiency gains that accompany it, and the prices local citizens have to bear."