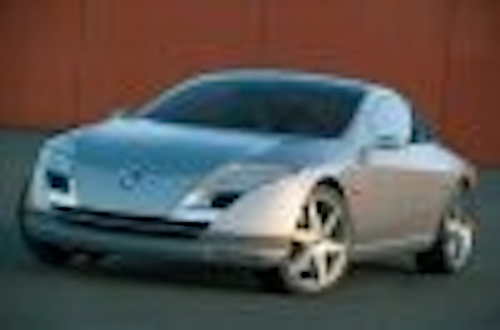 Fluence, a luxury four-seater concept sports coupe on show at the Paris Auto Show this week, has an elegant and dynamic silhouette enhanced by the use of elongated headlamps. The lights are made up of twin strips of white LEDs beneath curved clear glass lenses and are supplied by Valeo, a leading automotive systems manufacturer.
As well as adding stylistic detail, the LED lamps also respond to the steering angle of the vehicle, and offer all the advantages of dynamic directional lighting in terms of safety and comfort.
Adaptive headlamps providing directional dynamic lighting are already available on a range of vehicles, but these require mechanical movement of the light itself. The feature senses the steering direction of the vehicle as it takes a bend or curve and adjusts to illuminate the road ahead, rather than directly in front of the vehicle.
The Renault Fluence achieves a similar effect with fixed LED lights that can be adjusted electronically. The individual LEDs within the curved twin strips can be illuminated individually to alter the direction of the beam. In a right-hand bend, for example, as soon as the wheel is turned, the LEDs on the right side are gradually lit from the inside outwards, so that the inside of the bend is illuminated.
According to Valeo, the compact size of LEDs provides great flexibility in front-end design. As the lamps last longer than the vehicle itself, automakers do not even need to consider the practical aspect of changing the bulbs. The company expects that the next generation of LED headlamps should soon be in use on top-of-the-range vehicles.