Molex, EnOcean team up to give the wall switch a role in smart lighting
EnOcean's wireless wall switches will turn on Molex Power-over-Ethernet LED luminaires in smart lighting applications ensuring that legacy controls don't have to give way completely to computers, gadgets and software.
Apr 6th, 2016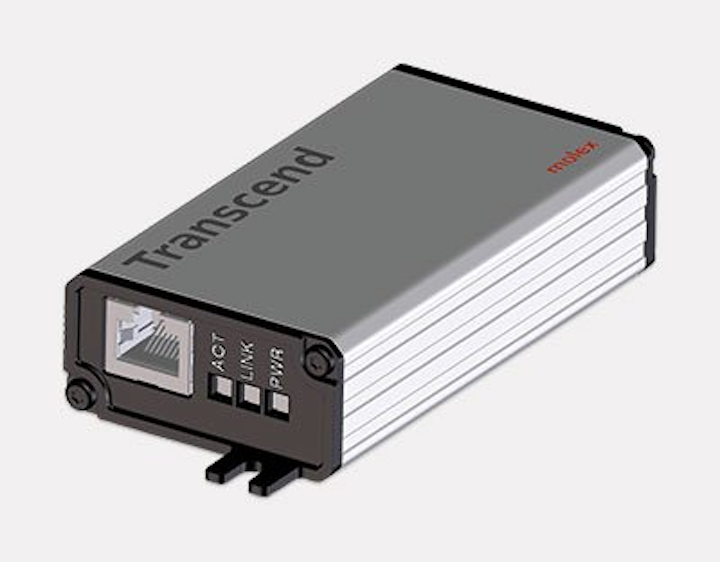 With the advent of Internet connected and controlled LED lighting — smart lighting — it's popular these days to predict the demise of wall switches. But two companies, Molex and EnOcean, have now teamed up to save the ubiquitous thing from extinction by giving it a place in intelligent solid-state lighting (SSL) schemes that otherwise rely on software controls directed from computers, phones and gadgets.
Lisle, IL-based Molex is adapting its recently introduced Power over Ethernet (PoE) LED lighting system to respond to wireless wall switches provided by EnOcean GmbH, based in Oberhaching, near Munich.
Molex will now include the switches as an optional part of its PoE-based smart lighting package, called the Transcend Network Connected Lighting System. When a person presses the wall switch, it sends a wireless signal to an existing Transcend box known as a gateway. The gateway then routes the command to a ceiling luminaire via Ethernet cable. The same gateway, which is tied into Ethernet circuits from Cisco, works much the same way in fielding commands from other devices like tablets and smartphones.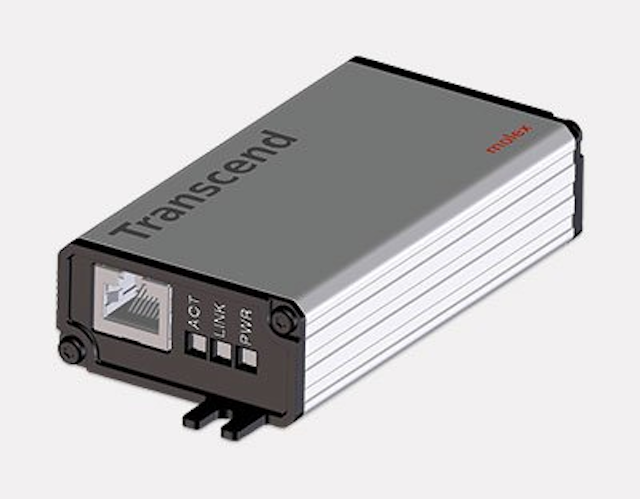 Molex, EnOcean team up to give the wall switch a role in smart lighting
In PoE lighting, Ethernet cable carries data to and from lighting fixtures. The data typically includes instructions to turn lights on or off, or to alter their brightness, color or color temperature. EnOcean can provide wall switch modules with one or more rockers, giving Molex the option of supporting various smart lighting states beyond on/off from the wall, an EnOcean spokesperson told LEDs Magazine.
PoE luminiaries also include sensors that detect things like room occupancy, temperature and air quality — increasingly common elements of smart lighting systems. The sensors can help send information around a lighting and building system that help to manage functions like light levels and maintenance, room usage, and heating and cooling.
In another big PoE promise, the same Ethernet cables double as an electrical conduit, carrying electricity to low-voltage LEDs, and potentially saving huge costs on new construction and on major building retrofits by eliminating the need for electricians and conventional wiring.
PoE lighting is part of lighting's fledgling move to the Internet of Things (IoT), which is causing a flurry of new partnerships between the lighting industry and the information technology and Internet world.
Molex itself, long known as a maker of electrical and electronic connectors, has upped its game by expanding into luminaires and PoE lighting system. It has also teamed with Ethernet networking giant Cisco as one of about 15 lighting partners in Cisco's new "Digital Ceiling" program aimed at pushing PoE lighting into the world's office buildings.
In adapting its Transcend PoE system to the EnOcean wireless wall switch, it also joined the EnOcean Alliance, a group of about 400 companies from across different industries that back EnOcean sensors for everything from building automation to factories to smart homes to the IoT.
"The ability to add EnOcean devices into Transcend Ethernet-based network connected infrastructure offers new possibilities for efficient smart building implementations," said Molex group product manager Giovanni Frezza.
EnOcean, a 2001 spin-off from industrial giant Siemens, prides itself on the low energy aspect of its sensors and modules, which it says do not require batteries. Rather, EnOcean powers them via a principle known as "energy harvesting" which captures and applies the energy provided by things like solar sources or by differences in motion or temperature.
In another recent smart lighting hook-up, EnOcean is providing wireless wall switches that can control IoT light engines provided by technology firm Gooee, as LEDs Magazine sister publication Lux Review reported last month. Gooee sells IoT circuitry that luminaire makers including Aurora embed. The lights can then track people in stores and in office buildings and tailor promotions aimed at individuals.
Gooee relies on Bluetooth radio signals. Thus, the wall switches that EnOcean will provide them use Bluetooth, which operates at a radio frequency 2.4 GHz. That's different from the EnOcean radio standard, which ranges from around 868 MHz to 928 MHz depending on the country. Molex is using 902 MHz. EnOcean's Bluetooth wall switch is still in the prototype stage, the EnOcean spokesperson said.