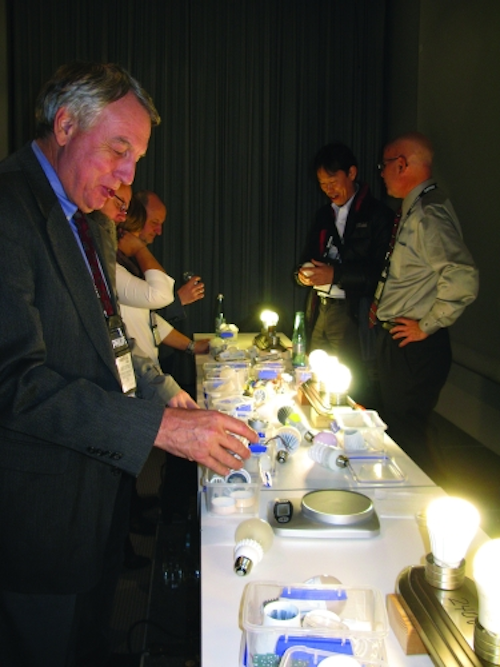 The fifth annual Strategies in Light Europe (SILE) Conference and Exhibition, with the theme "Lighting for the 21st Century," will be held at the M.O.C. Event Centre in Munich on October 21–23, 2014. As in previous years, the focus of the conference will be to explore the markets, applications, and technology-related issues for solid-state lighting (SSL) that are of most importance to the European lighting community. Conference presentations in two parallel tracks, pre-conference workshops, and the SSL Investor Forum will explore key topics for the entire SSL value chain, from components to subsystems to systems to applications. Many of the conference sessions will feature panel discussions to allow the audience to have more in-depth interaction with the speakers. The conference and its associated trade show are expected to attract more than 1,000 delegates from Europe as well as other world regions.
Pre-conference workshops and Investor Forum

Two workshops will be held on Tuesday, October 21, the day before the main conference. The aim of the first workshop, "LED performance marks — Are they on the right track?", will be to have an open discussion on the impact of LED performance marks such as the DEKRA LED Performance Mark and ENEC+ (a performance mark announced by the European Norms Electrical Certification body at Light+Building) as well as others available to the lighting industry, and how useful they will be for the market. Speakers will include representatives from MCA Baschnagel, DEKRA Certification, EEPCA (European Electrical Products Certification Association), LIA Laboratories, and Andorfer Consulting.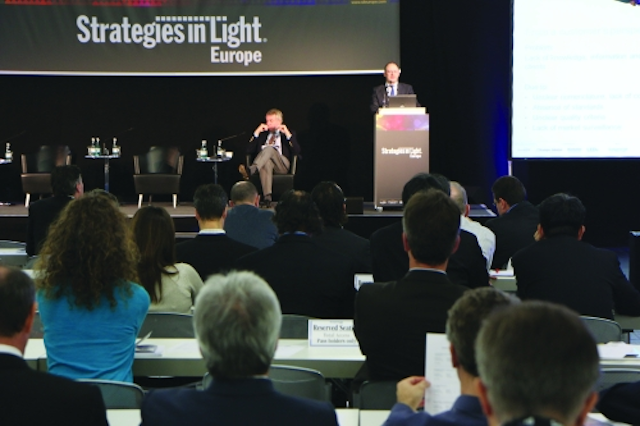 The SIL Europe Conference features in-depth sessions and workshops designed to address key issues that affect both the European and global SSL markets.

The second workshop, "Smart Lighting," will explore how the rapid evolution of lighting design concepts enabled by LED technology, coupled with ubiquitous networking of all things and long lifetimes of properly designed SSL systems, will gradually change the fundamental structure of future lighting markets. Speakers will include representatives from Helvar, Tridonic, Mackwell Electronics, Harvard Engineering, Schneider Electric, and Trilux.

Also on October 21, the SSL Investor Forum will be held for the fourth year. Sponsored by investment bank Canaccord Genuity, the forum aims to address some of the principal questions being asked by investors. The forum will cover issues such as the pace of adoption of LEDs in lighting, the longer-term growth potential of the market, profitability analysis, and opportunities to invest in different levels of the lighting value chain. Speakers from publicly-traded companies as well as private European and global firms that have successfully brought LED lighting products to European and international markets will share their expertise and insight.

Plenary session and Market/Application and Technology Tracks

The opening plenary session will kick off the conference with high-level speakers from the LED and lighting industries, who will address the important issues that affect the future growth of the SSL market in Europe as well as worldwide. A key feature of the plenary session will continue to be a review and forecast of the LED lighting market by Philip Smallwood, Strategies Unlimited's director of LED and lighting market research. Keynote speakers this year include world-renowned lighting designer Rogier van der Heide and Norbert Hiller, executive vice president of lighting at Cree. Plenary speakers include: Christian Schraft, president of Havells-Sylvania; Ruben Kubiak, policy officer of the European Commission, DG Energy; and Gary Hua, president and founder, Inventronics. Hua will provide a perspective on the evolution of the SSL industry and market in China.

In the Market and Applications track, presentations will range from case studies of high-end and challenging LED lighting projects to the concept of lighting as a service, from human-centric lighting to the impact of LEDs on luminaire design. This year's program has a particular focus on lighting design and will feature speakers from several leading European lighting design firms, including KSLD, Speirs + Major, DHA Design, Lichtvision, and AECOM Lighting Design. These speakers will discuss how LEDs have been used to address major design challenges across a wide variety of lighting applications.

Lighting as a service is an emerging concept that is gaining traction as an element of the evolution of the LED lighting market. Speakers from Cool-Curve, Philips Lighting, and STEP Consult will address the implementation of this concept in consumer, commercial, and outdoor lighting, respectively.

The idea of human-centric lighting has attracted increasing attention from LED lighting manufacturers as research has revealed the importance of lighting in regulating circadian rhythms. The impact of lighting on human health and wellbeing will be addressed from several different perspectives by speakers from the University of Haifa, Catalonia Institute for Energy Research, and Eindhoven University of Technology.

As the impact of the LED as a new and powerful light source on the design and performance of luminaires is still being explored, several speakers will address this topic. They include representatives from Integrated Innovation and Design, Cooledge Lighting, and Fraunhofer IIS.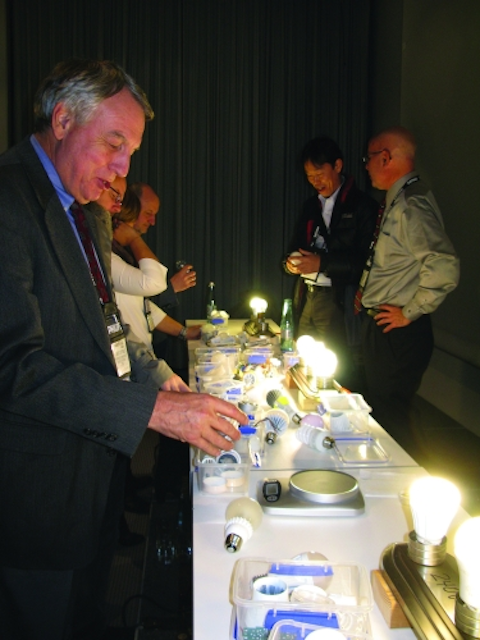 Throughout the program and exhibits, attendees at SIL Europe will be able to engage with technology experts in components and systems for SSL as well as designers.

In the Technology Track, presentations will range from developments in LED component technology to advanced manufacturing issues, from lighting quality to wireless connectivity and smart lighting to LED system reliability. Recent advances in LED component technology, including gallium-nitride-on-gallium-nitride (GaN-on-GaN), GaN-on-silicon (GaN-on-Si), and mid-power LEDs, will be presented by speakers from Soraa, Plessey, and Philips Lumileds. Color quality metrics and lighting quality issues will be explored by speakers from the Technical University of Darmstadt, Xicato, and the Lucerne School of Engineering and Architecture.

As SSL luminaires continue to evolve from simple LEDs-in-a-box designs to more advanced concepts, issues of manufacturing efficiency, materials utilization, and cost reduction will become increasingly important. Addressing these issues will be speakers from Stryon LLC, Rapidform RCA/Royal College of Art, and BJB GmbH & Co. KG.

Following up on the discussion of the current status of smart lighting in the pre-conference workshop on that subject, a Technology Track session will be devoted to further in-depth presentations on smart lighting and wireless connectivity. Speakers will include representatives from Virtual Extension, Helvar Ltd., and The Connected Lighting Alliance.

Although the high degree of reliability of LED components has been well established, the reliability at the system level still remains an issue for the lighting industry. Speakers from Munich Re, Philips Lighting, and Inventronics will explore these issues in depth.

Exhibits and show floor activities

The trade show accompanying the conference will feature the latest products from throughout the SSL vertical supply chain, from materials to components to modules and electronic subsystems. As in 2013, there will be a variety of free presentations on the exhibit floor. These will include both new product introductions as well as informative seminars on subjects of interest to the SSL community.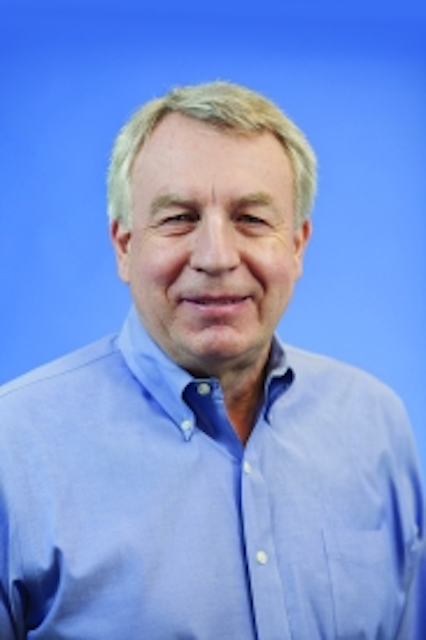 Bob Steele is chair, Strategies in Light Europe.
For more information on Strategies in Light Europe 2014, including the complete conference agenda and online registration, please visit www.sileurope.com. Join us for an outstanding opportunity to learn about the latest advancements in LEDs and SSL. Moreover, the conference and exhibit area will provide a top-notch networking venue.