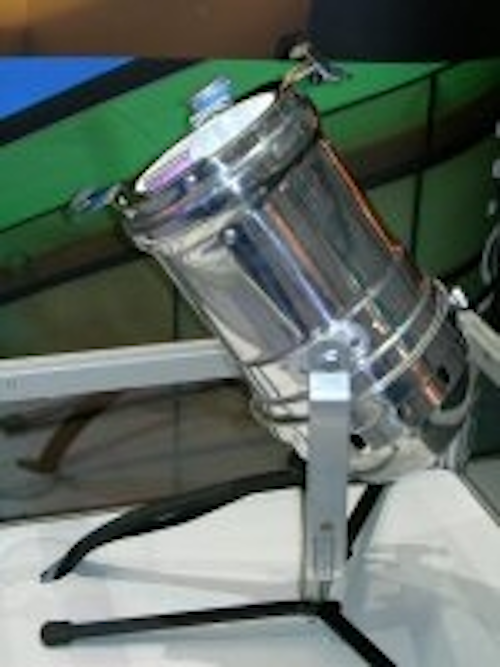 Enfis, a UK developer of LED light engines and arrays, has launched what it claims to be the world's brightest LED array. The latest Enfis Quattro, which generates 12,000 lumens from a single LED array, was introduced at PLASA 2008.
The Quattro comprises an LED array, optics, thermal management and electronics, and enables designers to accelerate their time to market. The light engine provides a stable, intelligent platform for the design, development, test, and manufacture of lighting systems.
Enfis says that the Quattro's "unique combination of high power, simple integration and smart array technology provides lighting designers with user-friendly, highly-efficient, high powered single and multi-color light sources."
As well as the Quattro, Enfis has the Quattro Mini (up to 5,000 lumens), the Uno Plus (up to 1,400 lm), and the Uno (up to 1,000 lm). The Quattro Mini and Uno Plus are available either as single colour/white or as RGBA, RGBW or High CRI (Ra>90) variable CCT.
Enfis says that it received "prodigious interest" during and after this year's PLASA 08 tradeshow at Earls Court, London, particularly from those engaged in the development of complete lighting fixtures for architainment, entertainment and general display lighting.
Shaun Oxenham, Enfis CEO said: "Our presence at this year's PLASA has given us tremendous acclamation. All of our brands are showing new and updated products…offering the most comprehensive and advanced technology available. The show placed us as one of the top global leaders in the LED market and demonstrates just how far we have grown over the past year."