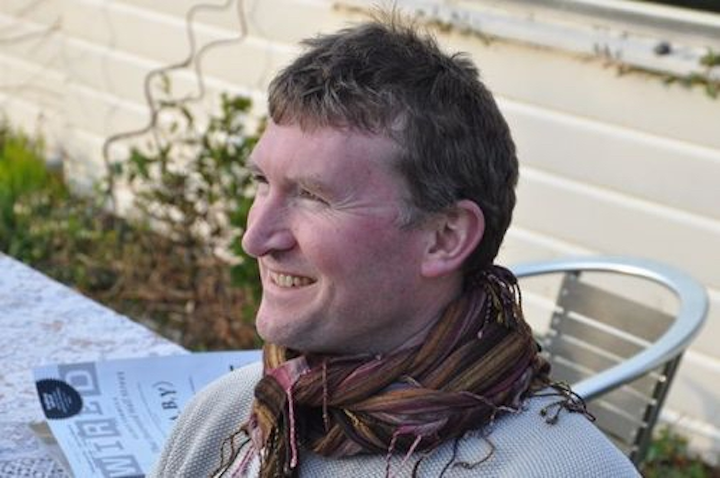 IoT specialist Evrythng also takes a seat on the Gooee board in a move that strengthens the smart lighting firm's smart building offerings.
Smart lighting pioneer Gooee has enhanced its data analytics capabilities through a deal that gives its cloud computing partner Evrythng an equity share in the firm, a seat on the board, and that gives Gooee greater access to Evrythng's software.
Interested in articles & announcements on smart lighting and IoT applications?
Gooee has been working with London-based Evrythng for two years, but has now agreed to pay Evrythng around $7.5 million for permanent access to Evrythng's Internet of Things (IoT) technology.
The closer ties between the two companies strengthens Gooee's ability to gather data from lights equipped with its chipsets, and send that data off to the cloud for analysis. Such analytics then helps facilities managers to decide how better to use and operate rooms and buildings. For example, the data could alert them to close down or re-assign underutilized rooms.
Gooee is now marketing that IoT service under the moniker "Lighting as a Host."
"Gooee is now in total control of the whole flow and management of customer data, and we now have the capability to develop the system to our specific needs, such as specifically for the smart building market," Gooee chief technology officer and co-founder Simon Coombes told LEDs Magazine.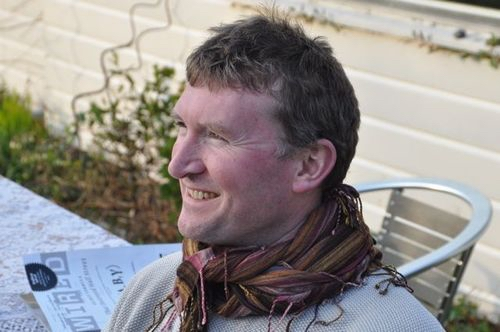 Gooee gives equity share to IoT cloud software partner, launches 'lighting as a host'
Evrythng co-founder and CEO Niall Murphy will join the Gooee board.
While St. Petersburg, FL-based Gooee was able to provide analysis before through a combination of its own and Evrythng's software, it said in a press release that the new arrangement gives Gooee "access to the complete Evrythng technology stack, enabling a convergence of the cloud platforms that will bring world-class technology to the smart building market using 'Lighting-as-a-Host.'"
Gooee makes chipsets that include sensors and Bluetooth radio beacons, which it sells on an OEM basis to lighting manufacturers such as Aurora Lighting.
"By bringing the Evrythng technology base into Gooee, we are now a truly 'full-stack' technology company, able to offer our customers a complete end-to-end solution to manage access to customer data, whilst accelerating the development of platform features," said Andrew Johnson, who is founder and CEO of both Gooee and Aurora.
Johnson noted that the Evrythng technology will help support other smart lighting functions, not just facilities management.
"The relationship allows us to partner on joint opportunities, such as using our sensor and beacon network, to help with product tracking for the consumer goods market," he said.
Evrythng describes itself as a "smarter products" company that "collects, manages, and applies real-time data from smart products and smart packaging to drive IoT applications," and that makes it easy "to build amazing and powerful new web services and experiences using the live data flowing to and from physical things." It endeavors to make products more interactive, trackable, and valuable via various pathways including digital media connections, e-commerce, and service. Its customers include Coca Cola and Diageo.
Evrythng co-founder and CEO Niall Murphy will join the Gooee board. Neither Gooee nor Evrythng would reveal the size of Evrythng's ownership stake or how much Evrythng paid.
"From the start, we've had a shared vision with Gooee of how lighting will create a ubiquitous sensory network in buildings at a global scale," Murphy said. "We are incredibly excited to be developing our partnership further and enabling Gooee to apply Evrythng's technology in a highly integrated way to bring this to life. With Evrythng providing a digital identity to millions of products, the sensory platform, enabled by lighting, will be a fundamental data-capture infrastructure for Gooee's smart building ecosystem and to connect these identities."
The Gooee/Evrythng deal is the latest example of how the lighting industry and IT industry are joining forces to chase a potential IoT bonanza. Earlier this week, lighting company Osram bought a minority stake in Swiss retail software startup beaconsmind to help Osram push into indoor positioning (IPS) and customer engagement services at retail stores, where Osram is using lighting-connected Bluetooth technology.
US retail giant Target recently said it will installed lighting-based IPS at nearly 1000 stores by Christmas.
While lighting companies are teaming with IT outfits, the two industries are also competing for many of the same IoT possibilities. Barclays plc, for example, is operating an intelligent building system at its investment banking headquarters in London, without involving the lighting.
Gooee, Evrythng, and many other lighting and IT companies will be showing their capabilities at the upcoming LuxLive 2017 exhibition on Nov. 15 and 16 in London, where IoT this year will take center stage.
MARK HALPERis a contributing editor for LEDs Magazine, and an energy, technology, and business journalist (markhalper@aol.com).