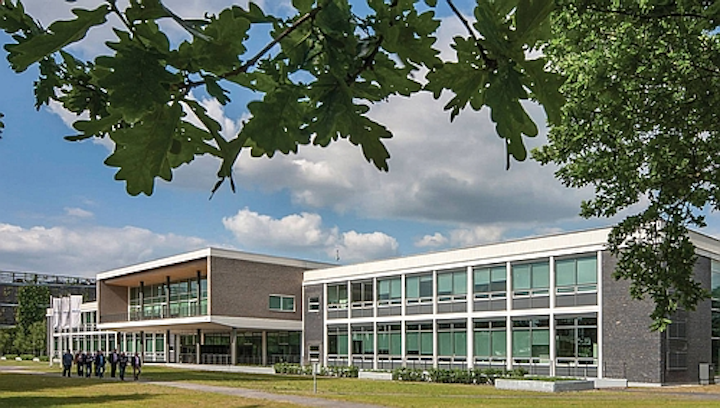 The lighting giant expands its OEM list by four companies and leaves open the possibility that it will use the products in its own branded line.
Philips Lighting has bulked up on partners who can provide wireless smart lighting components beyond Philips' own capabilities, quietly certifying Gooee, Silvair, and two other vendors for its OEM program, while leaving open the possibility that Philips could embed the wares inside its own branded products.
Interested in articles & announcements on smart lighting?
In addition to Gooee and Silvair, the Dutch lighting giant has also issued its seal of approval to Steinel and Lucy Zodion. The four companies join 14 others as part of a certification program that Philips launched a year ago to give options to manufacturers who build intelligent LED luminaires using Philips's smart lighting driver, called Xitanium SR. Philips introduced Xitanium SR in 2014 for indoor use and adapted it in 2016 for outdoors.
The SR in the name stands for "sensor ready." Philips builds the driver to work with sensors and other circuits that can bestow luminaires with the ability to detect and collect data on things like occupancy, motion, climate, noise, and air quality. Such sensors can also support more sophisticated controls that know when to turn lights on or off and alter their brightness or color temperature.
By certifying products from what is now 18 vendors, Philips hopes to boost the chance that lighting manufacturers will build smart luminaires that connect to the Internet of Things (IoT), a promising prospect for the lighting industry but also one which has been slow to take off. IoT lighting could give LED lighting vendors a valuable source of revenue from collecting, analyzing, and selling data.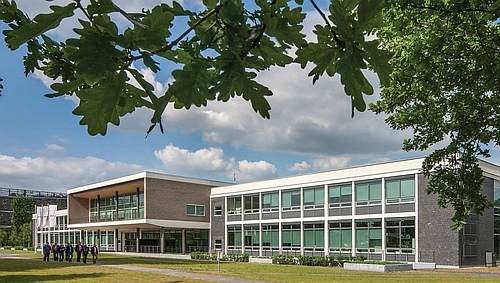 Philips adds Gooee, Silvair as smart lighting partners
The folks at Philips Lighting headquarters in Eindhoven, the Netherlands are talking more and more these days about how to reach further outside the company for help with IoT lighting products. (Source: Philips Lighting.)
"This will greatly increase the relevance of the lighting industry for capturing and growing the IoT opportunity," Philips' Gijs von Morgen told LEDs Magazine via email. Von Morgen runs the SR certification scheme.
The names of the four additional certified vendors recently surfaced on a Philips webpage. Philips has not yet issued a press announcement about the development. The webpage is aimed at luminaire makers and notes, "If you are looking for connected lighting functionality beyond the basic capabilities of our components, the place to start is our SR Certified Partner program."
Philips itself is one of the 18 certified partners. "Our growing portfolio of connected components for luminaires is spearheaded by the Philips Xitanium SR Drivers, Philips EasyAir Sensors and Philips Field Apps for control and configuration via a smartphone," the page states. "All work seamlessly with each other."
The list of certified partners divides the vendors into three categories: sensor and connectivity module manufacturers; building management systems; and city management systems. Gooee, Silvair, and Steinel fit into the first section, and Lucy Zodion into city management. Philips has reclassified one of the original partners, Organic Response, moving it from sensor and connectivity module to building management systems. Melbourne, Australia-based Organic recently entered financial administration and is seeking a buyer.
The partners do not license Xitanium SR technology from Philips, von Morgen said.
Some of the 17 non-Philips companies such as Gooee, Silvair, and Samsung Electronics could be considered Philips' competitors, making goods that vie for business against Philips' own components. The list includes outdoor controls specialist Tvilight, an outfit in which Philips' rival Osram now owns a large stake.
Like many players in the IoT lighting industry, Philips is increasingly turning to coopetition to try to stimulate the IoT scene.
"The lighting market is strongly influenced by multi-vendor requirements (multiple brands can offer a solution) of end users," said von Morgen. "We believe in ecosystems for connectable components, providing 'an open standard building block' for more flexibility. The SR program is a global program, we see the clear need for a unified global approach that enables system players to establish entries in markets across the globe."
Asked if Philips might use products from some of the certified vendors in Philips own branded luminaires, von Morgen replied, "At the moment, no."
Many vendors of indoor smart lighting products are hoping that the long-delayed approval of a standard for Bluetooth mesh technology will liven up the market. Vendors such as Gooee, Silvair, and Organic Response among others use a Bluetooth wireless communication technology in which one light talks to the next in a "mesh" topology. But until a Kirkland, WA-based Bluetooth standards body called the Bluetooth Special Interest Group ratifies a standard for the mesh process, vendors by definition are deploying a proprietary approach.
Philips' 18 Xitanium SR certified partners are: Gooee, Silvair, Steinel, Samsung, CP Electronics, Magnum Energy Solutions, Wattstopper and Philips in sensor and connectivity modules; Organic Response, Digital Lumens, Enlighted, and Nedap in building management systems; and Lucy Zodion, Tvilight, esave, Silver Spring Networks, Telematics Wireless, and Telensa in city management systems.
MARK HALPERis a contributing editor for LEDs Magazine, and an energy, technology, and business journalist (markhalper@aol.com).