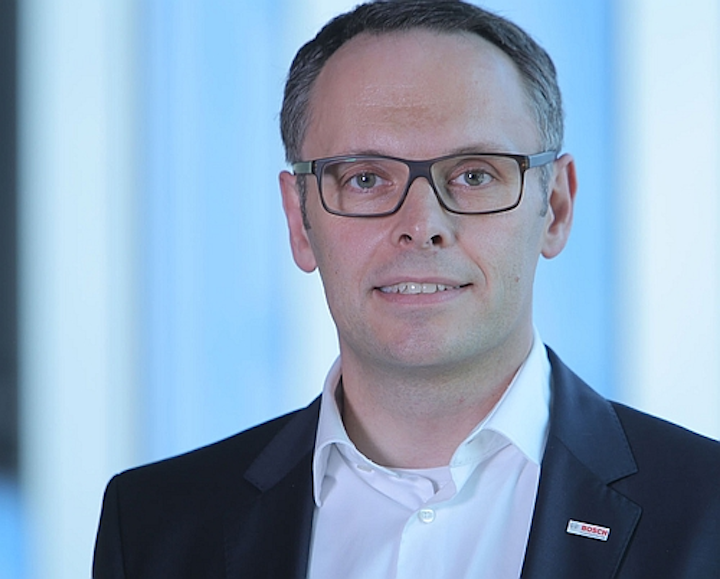 CEO Berlien continues to alter the prescription for transforming the company from lighting into technology.
Osram continues to doctor its innovation structure as it strives to turn its lighting business into an Internet of Things (IoT) play. In its latest moves, it has hired an IoT executive from Bosch Group for the second time this year, and created a new Silicon Valley-based operation to help spot useful technologies.
Interested in articles & announcements on IoT & lighting?
The Munich-based company reached into Germany's Bosch to appoint Thorsten Müller as its head of corporate innovation and research. He replaces Klaus Streubel, who will lead the new Technology Scouting division in the Bay Area.
Müller joins Osram on Dec. 1. At Bosch, he is currently chief executive of the Connected Devices and Solutions division. He will report to chief technology officer Stefan Kampmann, who himself joined Osram from Bosch in July.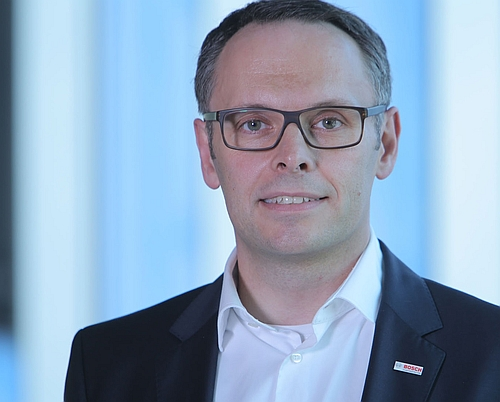 Osram doctors its IoT efforts again, hiring another Bosch exec and creating a Silicon Valley group
Thorsten Müller will trade his Bosch lapel pin for an Osram model on Dec. 1, when he will become the second Bosch executive to join Osram's IoT innovation efforts this year. (Source: Bosch.)
Bosch's portfolio of electronics and industrial products include sensors and other gear that are key to digitizing the IoT's would-be billions of things including light bulbs.
Müller "will provide us with valuable impetus for the ongoing digitization and connectivity in the lighting industry and drive forward our transformation into a high-tech company," said Kampmann, who is part of Osram's managing board and as a newcomer is the company's first CTO since 2014.
Meanwhile, the new Technology Scouting division headed by Müller's predecessor Streubel "will monitor the tech development in the Valley to keep Osram up to date in relevant technology evolution," an Osram spokesperson told LEDs Magazine. Like Müller, Streubel reports to Kampmann.
The rejigging comes about a month after Osram created an arm's length business accelerator called Fluxunit to collaborate with startups and to invest in new technologies and companies both inside and outside of Osram. Fluxunit is based near Osram headquarters in Munich. It is headed by Ulrich Eisele, who had been head of Corporate Development.
Osram has not yet replaced Eisele atop Corporate Development, which is a group that "evolves Osram as a company" while leaving research and development to CTO Kampmann and the incoming Müller, the spokesperson said.
In addition to Fluxunit, Technology Scouting, and Kampmann's and Müller's organizations, Osram operates yet another innovation initiative called Innoventures, under Arne Otto, who is head of a group called Corporate Strategy. Osram regards individual Innoventure efforts as internal startups. They live within the appropriate business unit. The company's Lightify line of wirelessly-controllable LED bulbs is an Innoventure. So is Einstone, Osram's lighting-based indoor positioning system, which it introduced in March. There are also others.
"Depending on their actual stage of development, they (Innoventure projects) might be integrated into the Fluxunit, continued as standalone Innoventure or even incorporated into existing business unit structures," the spokesperson said.
Osram CEO Olaf Berlien early this year set about repositioning Osram less as a lighting company and more as a high-tech company connecting light sources and other things into the Internet. The effort has included selling its light bulb business, now called LEDvance, to a group of Chinese companies.
The various new innovation groups and personnel changes collectively indicate that Osram looks determined to pull off its transformation into an IoT company, even if it is tinkering with the prescription of how to do it. CTO Kampmann coordinates research and development across Osram's three core business: luminaires and lighting systems; LED chips; and automotive lighting.
He and Müller will spend a considerable measure of their time overseeing the development of Internet-connected lighting, in which lights and the lighting infrastructure harbor sensors and play a big role in collecting data.
Smart lighting proponents like Osram and others say that IoT lighting can help ease city traffic, improve parking, monitor air quality, improve building utilization, engage customers in stores, provide retail analytics, and much more. It is part and parcel to the lighting industry's "beyond illumination" movement, which also includes shifting more toward a service revenue model and away from relying on hardware sales.
MARK HALPERis a contributing editor for LEDs Magazine, and an energy, technology, and business journalist (markhalper@aol.com).