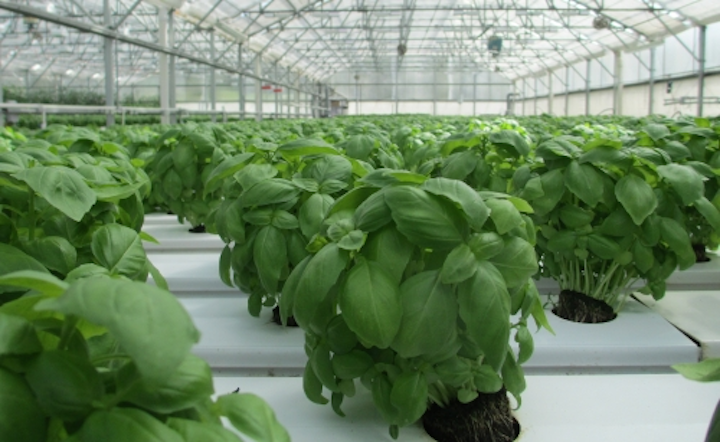 The new master's and PhD curriculum will help develop precision light dosing to optimize yields of vegetable, fruits, grains, nuts, and seeds.
With tunable indoor lighting rapidly gaining importance in optimizing the growth of crops and plants, Rensselaer Polytechnic Institute's Lighting Research Center (LRC) has rounded up a group of experts to develop a graduate program in the subject.
LRC hopes to add a curriculum on lighting for plant health and growth in time for its Spring 2021 semester, roughly two years from now. The curriculum will apply to LRC's master's, PhD, and post-professional programs, an LRC spokesperson told LEDs Magazine. It will launch first on the master's level.
The coursework will focus on how to best adjust light frequencies and amounts to suit different grains, nuts, seeds, fruits, and vegetables, a process that LRC's Illumination For Plant Health Alliance calls "precision light dosing." New York City-based Nuckolls Fund for Lighting Education is backing development of the new program.
"Precision light dosing can be used to combat the many pests and pathogens that reduce crop yields, and to increase plant health," LRC said. "At the same time, due to factors such as interest in local and sustainable food, along with maturing technologies which make it financially viable, crops are increasingly being grown indoors in controlled environments. Lighting professionals are being called upon to design and develop innovative lighting systems and applications for these indoor agricultural environments."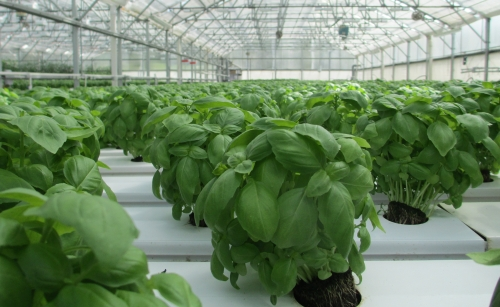 Lighting Research Center adding graduate program in tunable lighting for crops and plants
The Lighting Research Center at Rensselaer hopes to launch a master's and PhD curriculum in two years on the subject of tuning lights for optimal indoor crop growth. (Photo credit: Image by thetravelnook from Pixabay.)
The team developing the study program includes scientists and educators from LRC as well as from outside universities. The LRC crew includes professor Mark Rea, plant pathologist Jaimin Patel, research scientist Leora Radetsky, and director of education Dan Frering. And LRC tapped three non-RPI collaborators known for advancing the use of ultraviolet (UV) light to combat pathogens in fruit and vegetable crops: Erik Runkle, professor of horticulture at Michigan State University (who keynoted at the 2018 Horticultural Lighting Conference); plant pathologist David Gadoury from Cornell University; and plant pathologist Natalia Peres from the University of Florida.
While Runkle, Gadoury, and Peres "may provide lecture as part of the course, it is not planned that any of these faculty will teach at RPI," the LRC spokesperson told LEDs. However, "once developed, the curriculum will be available to other universities for them to incorporate it into their existing courses," she added.
At LRC, the curriculum will become part of the two-semester Master of Science in Lighting, but will not be a master's degree in its own right. Master's and doctoral candidates who choose to focus on it will work closely with Patel or Radetsky.
LRC's master's in lighting has a paid post-graduation "externship" option with companies including Osram, Bridgelux, Hubbell Lighting, Ketra, Lumileds, USAI Lighting and GE's former Current, powered by GE (now owned by American Industrial Partners), as well as with the New York State Energy Research and Development Authority (NYSERDA).
Tunable indoor lighting is helping to grow a wide variety of crops, such as cannabis, spinach, lettuce, and coriander as on a vertical farm that supplies Japanese 7-Eleven stores; cucumbers in France; roses in Holland; and at many other locations.
The LRC's recognition of advanced education in this area is in line with emerging applications for solid-state lighting (SSL). Indeed, LEDs' sister organization Strategies Unlimited has dug deep into the potential for horticultural lighting to expand SSL industry opportunity as a growth market. Research director Philip Smallwood noted that, in particular, "the legalization of recreational marijuana in Canada and California have been a boon for the market, as a tremendous amount of growing area square footage has been added. In Canada alone, we estimate that close to 7 million ft2 of canopy space have been added in the last year and a half, with more coming our way." You can gain more insight into the market with the research firm's horticultural lighting report, and expect to find more in-depth horticultural science and product development expertise on the program for this October's Horticultural Lighting Conference.
By adding the horticultural graduate program, the LRC continues to carry out its overall mission of investigating lighting across a broad range of subject areas. A number of recent grants should help it live up to that remit, as it has used the funds to launch new probes of everything from dementia to the possibility of using 3-D printing to manufacture lighting products. In a recent study, it found that the amount of light at night can be more detrimental to sleep than can the blue spectrum in the light, a finding that is likely to stir up debate given that many lighting scientists have heavily implicated blue spectral power as a sleep villain.
LRC is one of two lighting research institutions at RPI, the other being the Lighting Enabled Systems & Applications Center (LESA), which is driving its research into smart systems across many applications.
MARK HALPER is a contributing editor for LEDs Magazine, and an energy, technology, and business journalist (markhalper@aol.com).
*Updated Apr. 26, 2019 10:04 AM for clarification.