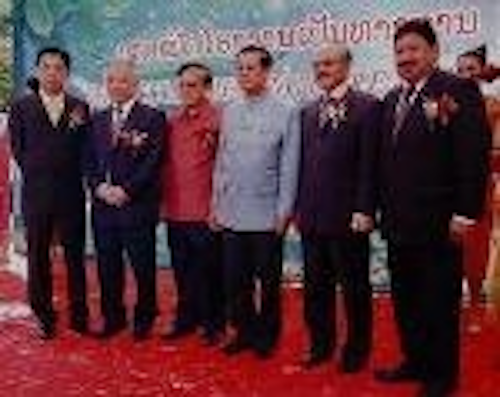 Philips delivers 6% sales growth, implements cost-reduction strategy
Third-quarter 2011 financial results for Royal Philips Electronics of the Netherlands (NYSE:PHG, AEX:PHI) showed 6% overall growth, led by 8% growth in its lighting division and 32% growth in LED-based sales, comapred with the third quarter of 2010. Sales of LED-based products now account for 16% of Philips' total lighting sales.
In the lighting division, the company reported a decline in earnings due to investments in selling and R&D, higher raw material costs, and adverse performance from LED-maker Lumileds and the consumer luminaire sector. Overall earning before income tax, depreciation and amortization (EBITA) declined from 11.8 percent in Q3 2010 to 6.8 percent in Q3 2011.
The company is implementing a program, Accelerate!, to invest in growth while addressing structural change, focusing on execution, reducing overhead costs and adopting a new company culture. The program includes a cost-savings component, which will result in the loss of 4,500 jobs, 1,200 of which will be in the Netherlands.
For more information, view the full press release.

Dominant Opto Technologies opens LED plant in Laos
Dominant Opto Technologies, an LED manufacturer based in Malaysia, held a grand opening ceremony for Dominant Semiconductors Lao, the company's first manufacturing plant outside of Malaysia and reportedly the first semiconductor manufacturing plant in Laos.
The ceremony was attended by Deputy Prime Minister Somsavat Lengsavad and senior officials from related ministries and the company.
Dominant Semiconductors LAO will produce LED products including Model 3528 white LEDs, which are used for T8 tube luminaires and downlights, as well as Model 5630 LEDs for medium-power lighting and TV backlighting applications.
The plant is expected to be fully staffed with about 1000 workers by next year.
For more information, view the full press release.

Labsphere signs cooperative agreement with UL Verification Services
An agreement between light metrology equipment maker Labsphere, based in North Sutton, NH, and UL Verification Services of Northbrook, IL, will allow Labsphere to promote and sell UL's Type C goniophotometers, while UL will promote and sell Labsphere's integrating-sphere systems. The combination allows customers worldwide access to equip their laboratories with metrology products from either provider.
UL now will be promoting and selling Labsphere integrating-sphere systems with proprietary Spectraflect 99%-diffuse reflectance coating. The UL LSI moving-mirror goniophotometer Series 6400T system, which became a UL product when UL acquired Lighting Sciences Inc. (LSI) in March 2011, will form the cornerstone of the complete LM-79 laboratory solution from Labsphere and UL.
For more information, view the full press release.

Nichia files two lawsuits against Everlight's white LED products
Nichia Corporation, based in Tokushima Prefecture, Japan, has filed two patent infringement lawsuits in Tokyo District Court. these seek to prevent Tachibana Eletech Co., Ltd., an importer and seller of LED products from Everlight, from infringing Nichia's patent number 4530094, a patent that relates to the density of phosphor inside white LED products.
Nichia is also claiming damages for the infringement with regard to white LED products GT 3528 series and 61-238 series manufactured by Everlight Electronics Co. Ltd., an LED assembly manufacturer based in Taipei County, Taiwan.
In August of this year, Nichia filed a lawsuit against a company that sold white LED products from Everlight. The defendant acknowledged that the white LED products fell within the scope of the claim of Nichia's patent and terminated sale of the products.
For more information, view the full press release.

Epistar adopts KLA-Tencor's Candela inspection system
LED manufacturer Epistar of Hsinchu, Taiwan, has installed a Candela substrate and epitaxy wafer inspection system from KLA-Tencor Corporation (Nasdaq:KLAC), a yield-management provider based in Milpitas, California.
Epistar adopted this technology in order to automate inspection methods for sapphire substrates, ensuring vendor quality and providing visibility into the GaN epitaxy process to help detect root-cause defectivity and allow early detection of process excursions. The inspection system is designed to provide wafer-level defect detection and classification at production-grade throughputs.
For more information, view the full press release.