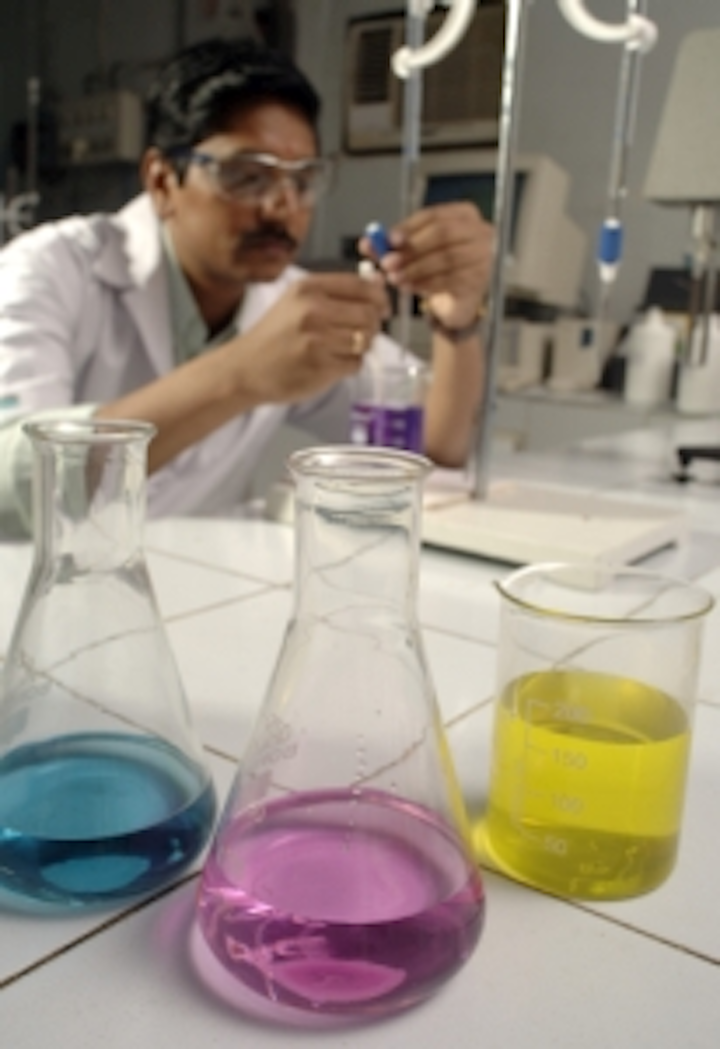 In the latest LED business developments, patented silicone encapsulants will improve LED light output, while Eaton shuffles management and Aledia gets major investment for 3-D silicon-based LEDs.
Dow Corning has announced that it was granted a patent by the Korean Intellectual Property Office (KIPO) for its LED Optical Silicone Encapsulant Technology. Eaton is making major executive management changes that will trickle down to changes at the Eaton Lighting (formerly Cooper Lighting division). Aledia, meanwhile, continues to try and usurp the traditional LED manufacturing architecture with a nanowire approach and has an additional $31 million in funding to continue its research.
Protecting packaged LEDs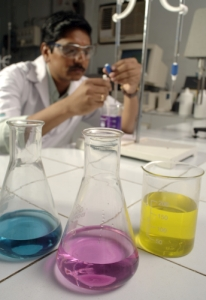 LED business news: Dow Corning IP, new funding, and Eaton managementThe Dow Corning LED business announcement was focused on an encapsulant material that is primarily deployed into packaged LEDs, although the benefits of the silicone are broad, including protection of the LED elements in the package and excellent optical performance. The patent win, especially given the target application, is a big one for Dow Corning considering the magnitude of the LED manufacturing base in Korea including Samsung, Seoul Semiconductor, LG Innotek, and others. Indeed, the three LED makers mentioned above are all in the top ten in terms of packaged LED revenue as we covered based on a Strategies in Light presentation of new LED market data.

"The KIPO's decision is only the latest milestone in Dow Corning's ongoing efforts to rigorously protect its diverse and multi-layered intellectual property family of advanced optical materials," said Kaz Maruyama, global marketing director for lighting solutions at Dow Corning. "We applaud the KIPO's action, which helps to validate prior decisions from patent offices in the European Union, the United States, Taiwan, and Malaysia, as well as Japan, where we began developing this advanced technology more than a decade ago."
Indeed, Dow said that the formulation can improve light output, provide mechanical protection, and act as a gas barrier to enhance component reliability. For example, the phenyl-based optical silicone encapsulant technology delivers a refractive index (RI) in the 1.53–1.55 range whereas other methyl-based silicone chemistries have an RI in the 1.14 range. Dow Corning said the difference translates to a 7% improvement in light output, meaning higher efficacy and performance in solid-state lighting (SSL) systems.
"Patenting these high-RI, phenyl-based optical silicone encapsulants in Korea is an important step for Dow Corning and for its customers, who depend on the consistent high-quality and reliable high-performance that our LED encapsulants provide," said Maruyama. "Supply chain integrity and consistent material quality will be critical competitive benefits as LED lighting aims to offer a credible, cost-effective alternative to conventional light sources."
Eaton/Cooper management changes
Moving to changes at the executive management level in the SSL industry, Eaton has not broadly-distributed a press release on coming executive-level changes but it's clear that such changes are coming and will impact top management at the Eaton Lighting division, although the timeline for the transition extends to next spring. The Wall Street Journal, among others, has reported that Eaton CEO Alexander Cutler will retire in 2016 and that Craig Arnold, previously head of Eaton's industrial sector businesses, will succeed Cutler. The June 1, 2016 retirement is at least partially spurred by the company's own mandatory retirement age policy.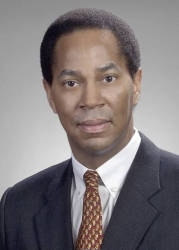 There has been less public detail about how the change might impact Eaton Lighting/Cooper, although The Edison Report has posted what appears to be an internal Eaton communication that indicates Mark Eubanks, president of the lighting division, will step up to the role of president of the Electrical Products Group that includes lighting among other businesses such as wiring and circuit protection. Presumably, Kraig Kasler, currently general manger of indoor products in lighting, will become the new president at the lighting division.
Kasler was the most prominent spokesperson for Eaton Lighting at the recent LightFair International (LFI) event. We interviewed Kasler at LFI on topics ranging from indoor and outdoor controls to advanced luminaire design.

New and novel LED manufacturing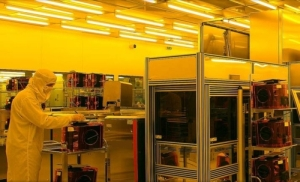 In a funding development closing out our LED business news, French startup Aledia has received a major cash infusion to continue its work in 3-D LED manufacturing architectures based on nanowire technology. The Series B venture financing, totaling EUR 28.4 million (about $31 million), comes courtesy of Valeo, IKEA GreenTech AB, the Ecotechnologies fund of Bpifrance, and the French national industrial bank along with prior investors Sofinnova Partners, Braemar Energy Ventures, Demeter Partners, and CEAi/ATi.
The inclusion of Valeo, an automotive lighting manufacturers, and IKEA, a major retailer of general lighting products, was particularly noteworthy given that both would provide a potential customer based as Aledia moves toward commercialization. IKEA has been especially active in funding innovative LED-lighting startups including Scottish flexible-LED-tile maker Design LED Products.

"This financing round, abundantly oversubscribed, and particularly the presence of two very large potential corporate customers, testifies to the interest that our cost-disruptive nanowire LED technology is generating in the customer base, as well as in the financial community," said Giorgio Anania, CEO, chairman, and co-founder of Aledia.
Aledia is working on large-wafer (8-in.) gallium-nitride-on-silicon (GaN-on-Si) technology that could bring down the cost of LEDs. But in addition to the low-cost substrate, the technical direction includes a 3-D approach that allows integration of other electronic components alongside the LED include integrated network connectivity.
"This technology will be one important part in the IKEA Group strategy to supply high-quality, energy-saving lighting products to consumers worldwide," said Christian Ehrenborg, managing director of IKEA GreenTech AB. "The low-price opportunity for residential use has the potential of faster implementation of the LED technology, leading to savings for customers. The connectivity functions of Aledia's technology also open up new interesting possibilities to make life at home more convenient and smarter."