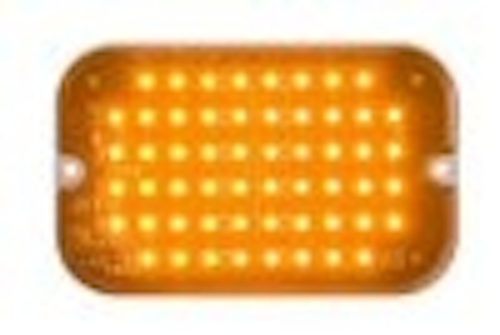 LEDs from Osram Opto Semiconductors have been used in a new warning light, which is primarily designed to be mounted on the roof of police and emergency vehicles.
The new SLWIC3 warning light from Nova Electronics (Colchester, CT) contains 56 wide-angle, high-intensity Osram Power TOPLED(R) devices in a novel split-array arrangement.
The new emergency warning light designs are enabled by the properties of the LEDs such as thin packaging, high light output and revolutionary surface-mounted capabilities.
The surface-mounted, high-intensity LEDs are packaged in an extremely thin (0.34 inches) waterproof enclosure (6.45 x 2.20 inches) and can be mounted to any surface or retrofitted to existing applications. This technology alleviates the need to alter vehicle bodies and enables these lights to be mounted in previously difficult areas. Installation requires only three wires, saving time and reducing labor cost.
Nova's warning signal is designed to alert drivers to hazards in any weather conditions. The high-performance LEDs are brighter than traditional strobe lights and have 100,000 hours of rated lifetime.
"Our mission is to develop lighting technology that improves driver safety and enhances the driving experience. Nowhere is this mission more realized than in applications such as warning lights where we are able to make such a critical contribution," said Ellen Sizemore, director, LED Products Group, Osram Opto Semiconductors. "Nova's design is the first in a series of slim warning lights to utilize our Power TOPLEDs, and we are very pleased with the results of our combined effort."
"Nova's SL Series of LED warning signals, based on Osram's Power TOPLED devices, has proven to be a very effective and robust design," said Steve Hanley, president, Nova Electronics. "Osram's Power TOPLED is key to the success of the product line due to space constraints and intensity requirements -- the Power TOPLED streamlines our manufacturing process."
The SLWIC3 is currently available from authorized Nova distributors in amber, red and split amber/red and has a two-year, factory-direct warranty.