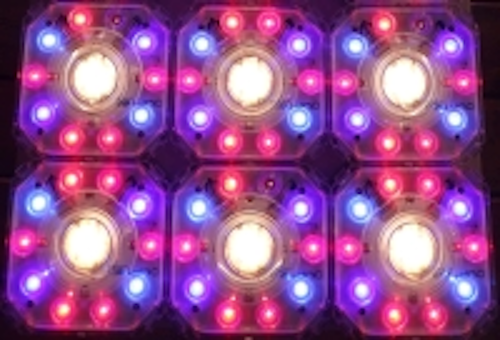 An analysis of supplemental horticultural lighting in greenhouses by the Lighting Research Center contradicts the conclusions in a recent Department of Energy report relative to the energy efficiency advantage of SSL.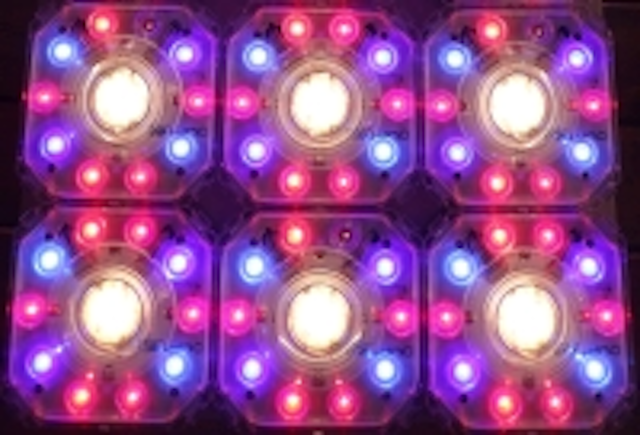 LRC horticultural lighting research questions the performance of LED luminaires in greenhousesThe Lighting Research Center (LRC) at Rensselaer Polytechnic Institute has published a new report on horticultural lighting that questions the energy efficiency of LED-based fixtures relative to legacy high-pressure sodium (HPS) and metal-halide (MH) fixtures. When compared in a scenario with the same photosynthetic photon flux density (PPFD) uniformly delivered to the plant canopy in a greenhouse supplemental-lighting application, the legacy fixtures generally bested solid-state lighting (SSL) alternatives in total energy usage and in some cases also delivered lower lifecycle cost.
Interested in articles & announcements on horticultural lighting technology and research?
The report entitled "LED and HID horticultural luminaire testing report" was prepared by the LRC for Lighting Energy Alliance Members and Natural Resources Canada. The conclusions in the report differ significantly from conclusions published in a recent US Department of Energy (DOE) report that projected significant energy savings potential for the SSL option.
Topics like this on horticultural lighting performance, metrics, and standards will be discussed in depth at our fall Horticultural Lighting Conference. Join us October 9–10 in Portland, OR.
The LRC work was focused specifically on greenhouse applications where electrical lighting is used to supplement sunlight. The research relied on actual photometric testing of one MH, two HPS, and ten LED luminaires. The photometric data was then used in a simulation of a greenhouse for each luminaire where the modeling was based on the aforementioned established and uniform PPFD. For background on horticultural lighting and metrics such as PPFD, see our feature article on the topic.
According to the report, the tested LED luminaires can't replace the legacy 1000W HPS fixtures on a one-for-one basis, and in fact there are generally three LED luminaires required to replace each HPS fixture to deliver the equivalent PPFD. That scenario creates additional issues. The SSL products are generally larger and using more of them creates significant shading that impacts the delivery of natural light and results in even more electrical light being required.
The results for the SSL alternative were slightly more positive in a lifecycle analysis. Three of the tested LED products bested the HPS fixtures in lifecycle costs, although seven did not.
It is important to note that the LRC work was specific to the greenhouse supplemental-lighting application. The DOE research also included indoor growing scenarios such as vertical farms. Even indoor legalized cannabis operations rely totally on artificial light and shading would not be an issue. And realistically LEDs are the only option in vertical farms.
You can access the full LRC report in PDF form on the organization's website.