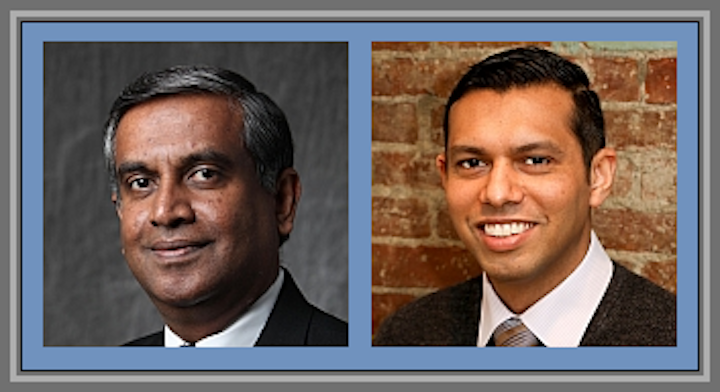 Several years back, we published a feature article on the prospect of 3D manufacturing techniques being applied to LED lamp fabrication. It provided some compelling ideas about how OEMs could reduce prototyping costs in particular, but the tools and techniques relayed still involved some relatively costly equipment. It remained to be seen how 3D printing processes could play out in the solid-state lighting (SSL) industry with regard to the more complex luminaire designs. Then 3D printing equipment and materials became more and more attainable for those beyond large volume manufacturers, with tool footprints decreasing to desktop size and costs driving down to the point where even my small-town library has a 3D printer for educational and recreational use. Last fall, I had an opportunity to visit the Lighting Research Center (LRC) at Rensselaer Polytechnic Institute in Troy, NY, with the goal to immerse myself in a day of learning about the latest LRC studies, projects, and results. One presentation included a snapshot of experiments driven by research director Dr. Nadarajah Narendran and research scientist Dr. Indika Perera, who were working with 3D printing techniques for the potential customization of LED luminaire designs and SSL components. After all, the fabrication methods have been applied successfully to markets as diverse as medical devices, automotive, and aerospace. At Strategies in Light this February, Narendran and Perera will walk through the results they achieved in their studies into 3D printing — or additive manufacturing — which could enable significant breakthroughs in reducing manufacturing costs, decreasing time-to-market, and lowering the number of components in inventory. Here the scientists provide a snapshot of a new way to model SSL success. — CARRIE MEADOWS
LEDs Magazine will continue its countdown to Strategies in Light with more industry insights here at ledsmagazine.com. You can find details on the conference program, speakers, exhibitors, and more at strategiesinlight.com.
In the past couple of decades, the lighting industry has been transformed by the advent of the LED, a type of SSL technology. At present, LED-based lighting solutions are employed in numerous general illumination as well as specialty lighting applications due to their energy efficiency, durability, reduced size, and fewer maintenance requirements. These advantages, combined with customizable and unique lighting fixtures that cater to the specific design and needs of the space to be illuminated, provide desirable benefits to the built environment.
Although LED lighting has become a mature technology, a new technology is quickly rising as a potential benefit to the LED and SSL industries. Additive manufacturing is the fabrication of a 3D object by depositing a polymer-based material using print heads, nozzles, or other material deposition or solidification processes using a layer by layer approach with digital information from a computer-aided design (CAD) model. The ability to achieve product customization and design uniqueness is the primary reason for merging lighting with additive manufacturing. The benefits of additive manufacturing for SSL include custom fixtures and components, improved visual appeal and functionality, rapid prototyping, faster new product introductions, and reduced fixture cost.
Research scientist Indika Perera (left) and graduate students at the Lighting Research Center's additive manufacturing laboratory.
In terms of fixture manufacturing, the use of additive manufacturing would allow lighting professionals to manufacture custom lighting fixtures on-site during new construction and retrofit building projects. Past investigations have demonstrated successful additive manufacturing of attractive lighting fixture enclosures. Additionally, with rapid developments in LED technology and the exploding number of LED fixtures introduced into the market every year, manufacturers are forced to stock a growing number of stock keeping units (SKUs) to service their customers for years after a sale. This is another area where additive manufacturing can help manufacturers by reducing stocking requirements for fixtures and parts, and instead printing them as needed. Overall, additive manufacturing within the SSL fixture industry could pave the way for mass customization and changes to architectural lighting practice through on-time, on-demand manufacturing of lower-cost, custom lighting systems. Additive manufacturing can also reduce the carbon footprint and improve the sustainability of SSL by not making fixtures halfway across the globe and shipping them to the building site. Furthermore, additive manufacturing can bring back manufacturing to the US and thus create employment opportunities and improve the local economy.
In addition to fixture manufacturing, there are several potential opportunities for additive manufacturing at the component and subcomponent level. One unique aspect of LED system manufacturing is that an LED system requires structural, thermomechanical, electrical, and optical components. Past investigations have explored the use of additive manufacturing for creating the functional components needed for system operation, such as heat sinks, electrical traces, and optics. The Lighting Research Center has conducted its own preliminary research to understand the advantages and challenges of custom SSL components and the characterization of these 3-D printed components.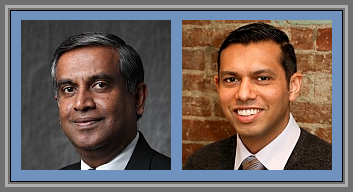 Strategies in Light speakers seek to push LED lighting frontiers with 3D printingThe potential benefits for additive manufacturing in the SSL industry are clear, but challenges need to be overcome in order to successfully explore these opportunities. These challenges include the availability of suitable materials to meet the required functions of the printed subcomponents. An integrated approach is also needed to combine different parts to fabricate a product with multiple materials and functionalities. Finally, faster fabrication and integration are required to meet the needs of LED luminaire fabrication and use in various applications, such as on-demand fabrication. Overcoming these technical challenges will aid not only the SSL industry, but also other industries that require electrical, thermal, and optical solutions such as consumer electronics, medical, automotive, and aerospace.
Program details
Track 2: Advanced technologies to address new market realities
SESSION 1: Advanced Luminaire Design, Manufacturing and Materials
Wednesday, February 14, 2018: 1:15 PM - 1:45 PM
3D Printing Opportunities for SSL Components and Fixtures
NADARAJAH NARENDRAN, PhD, is the director of research at the Lighting Research Center (LRC) at Rensselaer Polytechnic Institute. His research focuses on LED performance, packaging, and lighting applications. INDIKA U. PERERA, PhD, is a research scientist at the LRC. His research interests include thermodynamics, heat transfer, and lighting related to SSL technology and applications.