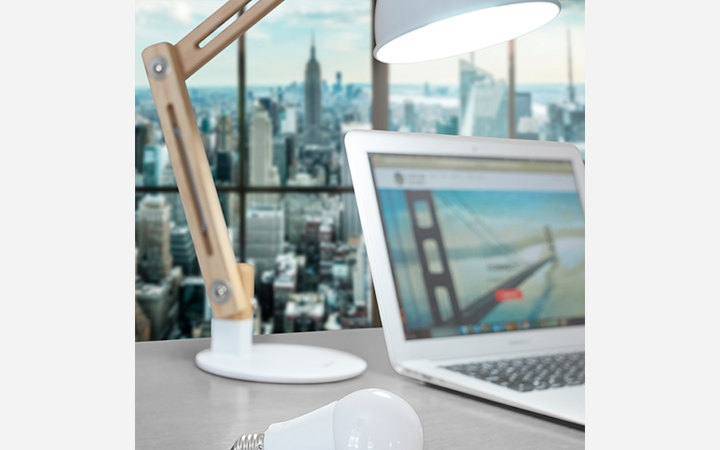 A nationwide chain of retirement communities plans to install circadian lighting at a few of its memory care facilities with hopes of improving residents' daytime alertness and nighttime sleep, in a possible precursor to a wider deployment across other locations.
Watermark Retirement Communities said it is implementing the True Circadian system from Healthe Inc., aimed at delivering stimulating frequencies during waking hours and relaxing light in the evening hours. Healthe says it enriches cyan lighting during the day, boosting the 480-nm light, and that it depletes the cyan at night.
"Seniors will benefit tremendously from better sleep-wake cycles and a superior quality of light," said David Rubin, Healthe director of business development.
"We are always looking for innovative ways to enhance our communities," said Aras Erekul, Watermark director of integrative well-being. "Healthe's circadian lighting is a bright addition to the healthy lifestyle foundation we are creating for our residents and associates."
Neither Tuscon-based Watermark nor Cocoa Beach, FL-based Healthe would reveal the cost or the size of the implementation, which appears to be starting out small at three upmarket Watermark properties. The idea is to outfit memory centers, which look after residents with Alzheimer's and similar conditions. Not all of Watermark's 58 complexes have memory centers.
Watermark said it is putting Healthe products into properties in California and New York. A spokesperson for Healthe told LEDs Magazinethat Watermark is focused on its Élan residences. Watermark's website describes Élan as a new premium offering with five locations in total, including two in California – one in Napa Valley and one in Los Angeles – and another in Brooklyn Heights in New York City.

Whether Watermark adds Healthe lighting beyond those three locations remains to be seen, but Healthe anticipates expansion into other Watermark sites.
Watermark is deploying a combination of Health table lamps, wall lamps and downlights, and plans to operate them with Healthe's Bluetooth wireless controls.
Healthe markets its wares under the SunTrac name, and also recently began using the True Circadian label.
The company is one of three operating units that are part of Lighting Science Group. LSG's VividGro focuses on the horticultural market, and its Global Value Lighting provide private label lamps to retailers in a joint venture with China's MLS.
Healthe's circadian customers have included the US Federal Bureau of Prisons; Sunshine Retirement Living in Louisiana; The Sonder Academy for children on the autistic spectrum in Melbourne, FL; the Sleep Lab in the Virginia Hospital Center in Arlington, VA; a number of Six Senses Hotels Resorts Spas locations; and healthcare buyer Vizient.
MARK HALPER is a contributing editor for LEDs Magazine, and an energy, technology, and business journalist (markhalper@aol.com).