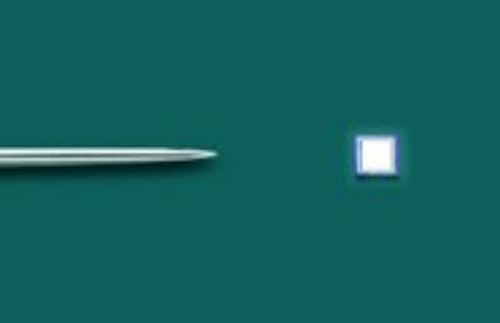 Lexedis Lighting unveils miniature nanoXED emitter With its tiny 25-lm nanoXED emitter, Lexedis has introduced silicon packages to the high-power LED market and has also eliminated chromatic binning for white LEDs.
Lexedis Lighting GmbH, the joint venture company between TridonicAtco of Austria and Toyoda Gosei of Japan, launched its first product, nanoXED, at electronica in Munich this week.
The emitter comprises a 600-micron InGaN LED chip from TG in a tiny 2.5 x 2.5 x 0.6mm package, and delivers in excess of 25 lumen at a current of 200mA for daylight white. A Lexedis spokesperson told LEDs Magazine that up to 28 lm had been achieved in tests.
Lexedis will offer 3 standard colour temperatures for white (3500K, 4200K & 6500K) on top of the monochromatic blue, green and red colours.
Silicon package
One of the key features of the nanoXED package is its so-called Chip-in-Silicon (CiS) technology. Essentially, the chip sits inside a package that is micro-machined from a silicon wafer. This results in extreme miniaturisation and has enabled Lexedis to construct the nanoXED with a large aperture-to-package ratio, thus presenting an ideal lambertian beam profile for most lighting or reflective lighting applications.
nanoXED is ideal for use in direct or covert view lighting applications, in conjunction with optics of all kinds, including preferred non-imaging ( NIO) optical techniques. Naturally, nanoXED can be optically integrated more easily and its small size facilitates designs with enhanced coupling efficiencies.
The nanoXED package also has a thermal resistance of less than 12 °C/W, which is very low for a package of this size. Larger packages would be expected to have an even lower thermal resistance.
No more binning
The second key feature is that Lexedis has eliminated the need for chromatic binning. At each white color temperature (3500K, 4200K & 6500K), the company will offer a single chromatic range with tight tolerance, for the first time in the industry.
Lexedis told LEDs Magazine that this is a result of very tight process control. The blue chips are supplied by TG within a narrow distribution band, while techniques developed by TridonicAtco to match the chip emission with the phosphor are also employed. Also, the specific (patented) phosphor used by Lexedis is more tolerant of variations in chip emission wavelength than more commonly-used phosphors.
PowerXED
In the near future, Lexedis plans to launch a power version with a larger package size, and has achieved luminous flux in excess of 60 lm in the lab at 350 mA. The target will be to achieve around 120 lm at 700 mA.