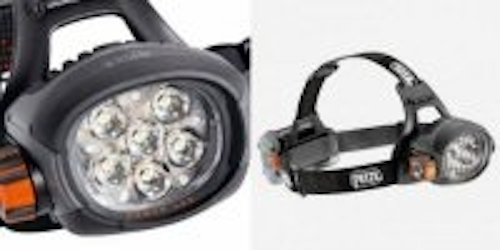 Huga to set up joint venture with Seoul Semiconductor
Seoul Semiconductor (SSC) and its subsidiary Seoul Optodevice (SOC) is going to set up a joint venture with Taiwan-based LED chipmaker Huga Optotech, according to a filing by the latter company with the Taiwan Stock Exchange (TSE).
Huga will have a 49% stake in the joint venture, with SSC and SOC owning the remaining 51%. Huga said that the joint venture will help it obtain long-term orders from overseas clients. SSC was unable to provide any comment.
Digitimes reported that Huga will add 10 MOCVD growth systems in the second half of 2009, and that the company has a current monthly capacity of 800 million LED chips. Huga posted revenue of NT$120.64 million in May 2009.
Edison Opto to increase high-power LED module production
Taiwan LED packaging company Edison Opto has reported a 15.71% revenue growth in June 2009 compare with the previous month. The company says that it will begin operations at its plant in Yangzhou, China in the third quarter, initially producing high-power LED modules.
High-power LED modules currently account for 15% of Edison Opto's total revenues, which were NT$150.07 million (US$4.54 million) in June 2009, up 59.81% from June 2008. Accumulated revenues from January to June were NT$644.25 million, up 20.7% year-on-year.
Edison Opto recently unveiled a series of virtual application videos on its homepage. Featuring Edixeon®, EdiStar, Federal and Street Light Modules, the four videos include short video clips highlighting important assembly steps, thermal design reference and electrical operations and allow the users to visualize the actual application in a 3D animated environment.
Evident Technologies files Chapter 11 bankruptcy petition
Quantum dot developer Evident Technologies, Inc. has been forced to file for bankruptcy protection due to a patent infringement lawsuit, according to an article in The Business Review (Albany).
The Troy, NY company lists $4.8 million in debts (and $3.9 million in assets) in its court filing in the U.S. Bankruptcy Court in Albany, NY. The company has filed for Chapter 11 bankruptcy, but will remain open and operating while it reorganizes finances, and will retain its top management.
In a statement, president and CEO Clint Ballinger said the company had to file for bankruptcy because of mounting costs necessary to defend itself in an ongoing patent infringement lawsuit in Texas. In April 2008, Invitrogen Corp. sued Evident Technologies for alleged patent infringement. Chapter 11 protection pauses the lawsuit.
Ballinger also said creditors have promised "substantial" new financing that will boost the company. "Our customers and employees should see minimal impact," Ballinger said.