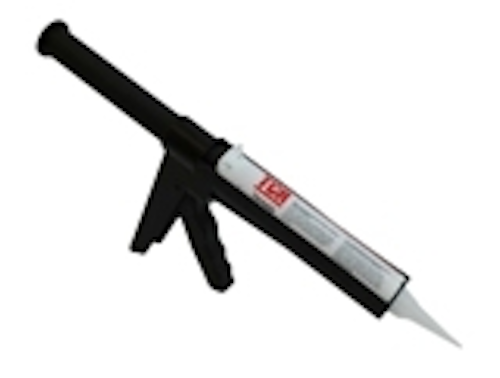 Beadlight designs, engineers, manufactures and markets in-seat lighting systems for First Class, Business Class and Economy Plus commercial aircraft seats. Based in Witney near Oxford, the company was formed in 1987 and initially specialized in electronic engineering and sensor technologies, principally providing solutions for the scientific and academic communities around Oxford.
LED reading lights for Virgin Atlantic
Beadlight had always recognized the potential of LEDs, and in 1997 Virgin Atlantic commissioned the company to design and manufacture LED reading lights for aircraft seats.
The company developed the first ever commercially available aerospace LED reading light, which became the template for similar lamps on aircraft. The Beadlight diffusion system provides a localized wash of diffused light to overcome the directional glare of LEDs. The lamp design itself is stylish, innovative, safe and appropriate to the seating environment it serves whether it's for reading lights, mood "colour washing" lights or seat brand lighting, such as red for Virgin.
Beadlight met Virgin Atlantic's new lighting requirement by developing the Swivel Bead*light, an LED lamp that emits a bright beam of light with diffused glare and features lower power consumption and heat generation. Virgin were thrilled with the new reading lamp, not only would it be comfortable on passengers eyes but ameliorate the risk of harm to their passengers. Beadlight contended with the heat issue by approaching electro-chemicals manufacturer, Electrolube, for technical support.
Finding the right material
It was important to Beadlight to source a product that would set to a hard rubber with no oil bleed. Electrolube supplied TCR75S, one of the products from their thermal management range and typically used in automotive applications (Fig. 1). TCR75S is a silicone thermally conductive rubber RTV (room temperature vulcanizer), for use on PCBs to conduct heat away from heat generating components. The silicone RTV is filled with a proprietary blend of mineral fillers.
When applied between the heat sink and the device, TCR cures to a rubber under the influence of atmospheric moisture. The range of applications for this type of thermally conductive material has greatly increased as electronic circuits have become more complex and powerful. These advances have resulted in greater heat generation. This heat must be drawn away from the components quickly and efficiently to ensure long term reliability and operating efficiency.
Beadlight found that Electrolube's thermal transfer material, TCR, provided excellent thermal conductivity at 1.79 W/mk, operated from 50˚C to +230˚C and cured to a solid within 24 hours at room temperature. As TCR is an RTV material it cures with moisture in the atmosphere (Fig. 2) and is left to cure at room temperature overnight.
Beadlight has used it within their contemporary reading lights ever since for a number of airlines including Virgin Atlantic, EVA Air, Air New Zealand, Qatar Airways and KLM (Fig. 3).
As the intensity of LEDs becomes more powerful, the potential of retina damage has increased. As a direct result of this concern, Beadlight was commissioned to design safe aircraft cabin reading lights by KLM. The Flexible Beadlight® was developed, providing the highest quality light for reading by, operating from the seat's 12V DC power supply and housed within a stylish lamp head at the end of a flexible stem.
RTV silicones have many uses
Room temperature vulcanizing silicones (RTVs) are based on silicone polymers that vulcanize (cure) to form a solid polymer network when in the presence of moisture. This sees a change of state from a liquid/paste to a flexible rubber. The outer surface cures initially. There are various cure mechanisms including neutral, Acetoxy and Alkoxy.
RTVs are used extensively in the construction industry where they are used as sealants however more specialist uses for RTVs within the electronics industry include potting, coating and thermal transfer applications. Other alternatives to the Silicone RTVs include Acrylics, epoxies and polyurethanes.
Beadlight engineers apply the TCR in a syringe using a dispensing gun to assist with application (Fig. 4). The TCR is applied in between the PCB assembly and final assembly. Within the reading lamp itself, the cured rubber conducts heat to the outer aluminum casing, making the lights cold to touch which is an important factor when dealing with passenger safety.
All Beadlight lamps are designed to achieve "Class 1 LED product" status as called on by European Standard EN 60825-1:2001. Striving for design and manufacturing excellence, Beadlight incorporates the highest quality possible, imperative due to the stringent testing procedures the reading lamps receive by the aerospace industry.
Test procedures for all aircraft platforms are extensive. This factor played a significant part when selecting a suitable thermal management product and TCR75S proved effective by both environmental testing and EMC requirements. It is imperative when creating products for use on commercial airlines, not to compromise quality with inferior components or assembly processes so teaming up with like-minded suppliers and partners like Electrolube was very important to Beadlight.
Typically manufacturing up to 200 aircraft lights per month, all products are rigorously tested prior to order fulfilment at Beadlight's own facility. To date, Beadlight lamps have had zero defects and experienced no overheating problems and this can be attributed to the use of TCR75S which has helped to extend the working life of the lamp.