Title:
Advanced Passive Thermal Management Solutions for LEDs
Date: September 17, 2013
Time: 11:00 AM EDT / 10:00 AM CDT / 8:00 AM PDT / 3:00 PM GMT
Presenters: Pete Ritt, Vice President, Technical Services, and Dr. Richard Bonner, Manager of Custom Products, ACT: Advanced Cooling Technologies
Register for this Webcast now!
Overview:
70-80% of the power for LEDs turns into waste heat, and higher temperatures degrade their color rendering and operating life. As LED applications require more power, thermal management solutions are becoming increasingly important. Advanced passive thermal technologies, including heat pipes and vapor chambers, are finding increasing applications for LEDs because they provide significantly improved heat dissipation and weight and space savings vs. conventional heat sinks. The webcast will introduce these passive technologies and discuss how and when they can be best implemented for LED applications.
Register for this Webcast now!
+++++
SPONSOR
+++++
About ACT: Advanced Cooling Technologies
Advanced Cooling Technologies, Inc. (ACT) is a custom thermal solutions provider specializing in passive thermal management, thermal analysis and design, pumped liquid and two-phase heat transfer, heat pipes, vapor chambers, and thermal storage. ACT's knowledgeable and experienced personnel, our manufacturing capability, and ISO9001-2008 and AS9100:2009 certified quality systems make us an ideal partner to develop space efficient and cost effective thermal management solutions for the Lighting, Medical, Aerospace, and Military markets.
For more information, visit www.1-act.com.
Register for this Webcast now!
+++++
SPEAKERS
+++++
Pete Ritt is Vice President, Technical Services. ACT's Technical Services business provides thermal consulting, design, and analysis to several industries including medical devices. Mr. Ritt has successfully managed numerous advanced technology introductions in a variety of industries including the display, consumer electronics, and household goods industries. He has been granted over 20 patents and holds degrees in chemical engineering from the University of Notre Dame and MBA from Shippensburg University.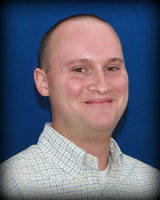 Dr. Richard Bonner, Manager of Custom Products, has been with ACT for over 8 years. He has served as Principal Investigator on multiple government and industrial R&D programs involving advanced thermal management. The thermal topics have included two-phase heat transfer, nano-scale coatings, thermal storage, junction level cooling, and jet impingement. He has also served as a technical lead on many technical services programs, including aerospace, defense, medical, and commercial electronics cooling programs. He holds a BS, MS and PhD in chemical engineering from Lehigh University.