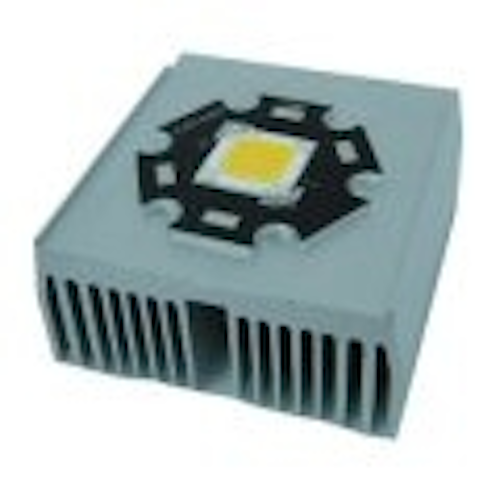 Edison Opto Corporation, a Taiwan-based high-power LED manufacturer, has recently been awarded government funding to develop a 100 W LED.
The Department of Industrial Technology within Taiwan's Ministry of Economic Affairs is to subsidize part of the cost of the $600,000 project.
Edison Opto hopes to develop a 100 W white LED with an output of 7000 lm, and a luminous efficacy of 70 lm/W.
Kev Chang of Edison Opto says that the company will develop a new package, similar to the one shown in the photo, with advanced thermal management.
Taiwan's LED manufacturers are hoping that the development of high-power sources will provide a major boost to the LED industry, with applications in lighting, the automotive industry and display backlighting. The market potential is estimated to be over NTD 55 billion ($1.6 billion).
Edison Opto recently signed an agreement to license white LED phosphor technology from Intematix.