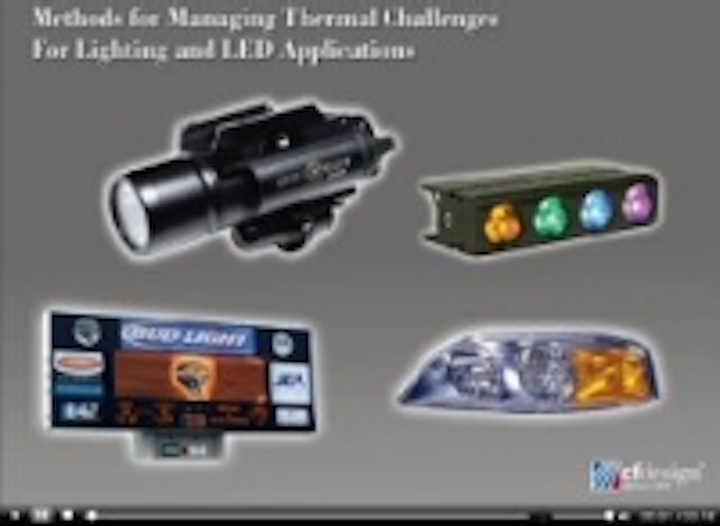 LEDs present difficult thermal challenges because 75 to 85 percent of the total energy input is converted into heat, which shortens lifetimes, damages brightness, ruins efficiency and diminishes color.
Design engineers employing CFdesign are able to virtually figure out ways to reduce the heat at the LED junction through different PCB, heat sink and fan configurations.
The use of a CAD-driven upfront CFD simulation tool to gain performance insights early in the design stage allows you to shorten design cycles, lower development costs, and establish a competitive advantage.
Watch this 3-minute video, presented by CFdesign, to learn more.
View the video (requires subscriber login).