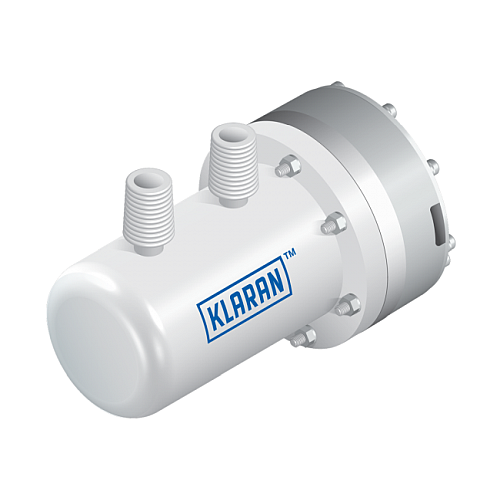 Researchers verify that UV-C LED based water system delivers a 99.998% reduction of pathogen Legionella pneumophila, and now China-based Yuhuan Dafeng has launched a residential water faucet that integrates the tested SSL technology.
Ultraviolet (UV) LED specialists Crystal IS has released research conducted independently by the University of Colorado Boulder that proves the effectiveness of LED-delivered UV-C-band energy in purifying water. University researchers tested a water-disinfection system called the Klaran AKR and found a virtual complete elimination of Legionella pneumophila, the pathogen that causes Legionnaires' Disease. Moreover, the same UV technology that's based on Crystal IS Klaran WD LEDs has been brought to the residential market in a water faucet manufactured by Yuhuan Dafeng Environment Egis Equipment.
We have covered the evolving UV LED market for a number of years, especially after a Strategies in Light presentation back in 2014 documented the potential of UV-C-band energy in disinfection and purification. That energy in the 100–280-nm wavelength range can instantly destroy pathogens, yet such LEDs are much harder to produce than longer-wavelength UV-B and UV-A LEDs that are already widely used in applications such as curing.
A number of companies, however, have made substantial progress in delivering UV-C LEDs capable of higher power output and longer life, while also lowering costs. Crystal IS is one such company and introduced the Klaran WD products specifically for water disinfection early in 2018 (see link in first paragraph). Moreover, Crystal IS contributed a technical feature article to LEDs Magazine that examined the usage model for UV-C LEDs in disinfection systems relative to legacy UV sources, and made a strong argument that UV-C LEDs are now ready for commercial deployment and affordable when the system-level application is fully evaluated.
Now the university research has proven the capabilities of the technology. And Yuhuan Dafeng will enable usage in homes with a faucet that turns on UV-C LEDs anytime the faucet is utilized, thereby sterilizing the water as it is dispensed.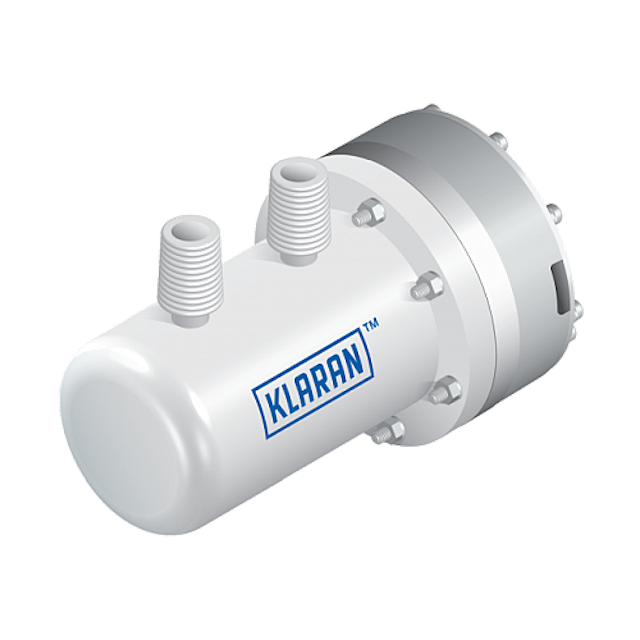 The Klaran AKR water-disinfection system developed by Asahi Kasei with Crystal IS UV-C LED technology is ready for residential use. (Image credit: Asahi Kasei.)
The university researchers tested a system developed by Asahi Kasei — the parent company of Crystal IS. Asahi Kasei calls the Klaran AKR an "on-demand water disinfection reactor." The Klaran AKR was documented to deliver a 99.998% reduction or elimination of pathogen Legionella pneumophila with water flowing through the system at a rate of 2L per minute. The system uses LEDs emitting at 265 nm.
"UV-C LED technology enables water product manufacturers to differentiate their solution with point-of-dispense disinfection, supporting new and existing customers in mitigating the risk of legionella," said James Peterson, product manager at Crystal IS. "The Klaran Reactor series uses our UV-C LEDs to provide maintenance-free disinfection that lasts longer and is more affordable than UV lamps or filtration cartridges. Along with its compact size, this makes the Klaran AKR an ideal method of worry-free legionella management."
Crystal IS further said that such disinfection systems are going to be required based on evolving regulatory policy around the globe. For example, the company says the Klaran AKR would meet the European Union Drinking Water Directive that is being worked on by the European Parliament. The compact Klaran AKR reactors are readily available, and Asahi Kasei says the product also delivers a 99.9% reduction of the E. coli pathogen.
Yuhuan Dafeng introduced its UVC-Faucet models in Hangzhou, China and said it will begin supplying the products in China in just a few days. But the company plans to subsequently offer the faucet globally with the capability of disinfecting water at 1.5–2L per minute flow rates. Furthermore, the company said testing by laboratory SGS verified the 99.99% reduction in E. coli.