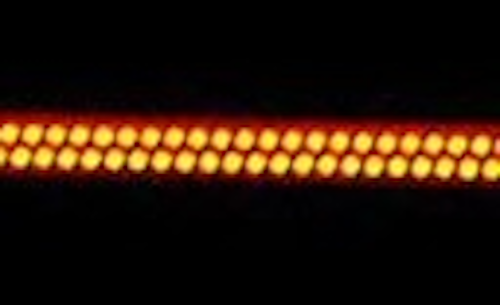 Latest
OLED focus for Osram Opto, efficacy reaches 64 lm/W (Aug 06)
Osram Opto Semiconductors is to intensify its efforts to develop OLEDs for lighting applications. Meanwhile, a 64 lm/W white OLED has been developed in Japan.
REVIEW: OLEDs on the look-out for unique application (Jun 06)
Analysts expect the OLED panel market to grow by more than $200 m in 2006 as the technology gathers momentum. Kimberly Allen of iSuppli looks at the prospects for passive and active OLEDs in the face of stiff competition from LCDs.
OLED manufacturers face pricing pressures (Jun 06)
As competition intensifies in the small-to-medium display market, OLED manufacturers are working to introduce lower cost fabrication techniques.
Philips and Novaled set new benchmarks for white OLEDs (Jun 06)
After achieving 32 lm/W for a white OLED., researchers are now targeting 50 lm/W as the next benchmark.
Markets for OLEDs and Paper-Like Displays to reach $10.2 billion by 2011
OLLA project reports OLED lighting milestones (Apr 06)
The European OLLA project has demonstrated white OLEDs with an efficacy of 10 lm/W, as well as green ITO-free devices.
eMagin Announces New Breakthrough OLED-XL Displays (Apr 06)
New display class provides world's highest luminance and longest lifetime OLED microdisplays (Company press release).
Samsung targets active-matrix OLEDs at mobile TV phones (Apr 06)
Emergent mobile TV phone sector will create substantial market for Korean giant's AM-OLEDs.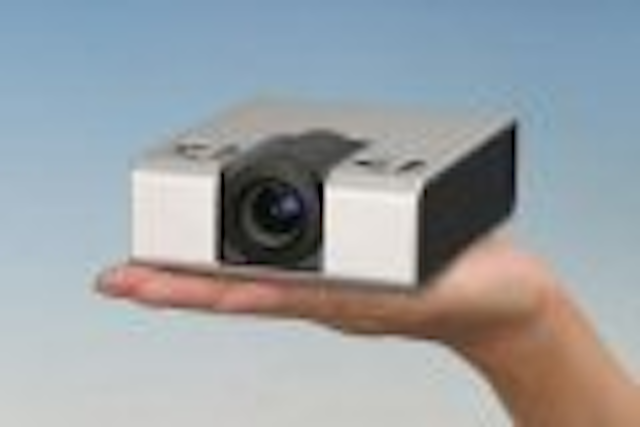 Epson OLED print head
OLED Update: printheads, design contest, and improved materials (Mar 06)
OLED developments include the world's first print head using an OLED light source, the laucnh of an OLED design contest, and further material improvements by Sumation.
OLED market grew 65% in 2005 to 61 m units (Mar 06)
Displaybank, a Korea-based market research firm, says that the market for OLED displays was worth $600 million in 2005.
OLEDs Update: Universal Display, Kodak, GE Plastics (Feb 06)
UDC has unveiled a novel full-color AMOLED prototype on flexible metal foil, Kodak is to broaden its participation in OLED technology, and GE Plastics has reported a breakthrough in flexible OLED substrate development.
CDT reports new records for OLED display materials (Dec 05)
Cambridge Display Technology has reported red- and blue-emitting OLED materials with long lifetime and high efficiency.
OLEDs Update: Osram, Samsung, MP3 players (Nov 05)
Osram has announced several achievements for polymer OLEDs, Samsung is investing heavily in AM-OLED displays, and MP3 players will soon be the largest application for OLEDs.
OLEDs Update: OLLA, Novaled, CDT (Nov 05)
OLLA has released its first newsletter, Novaled has developed a highly efficient green OLED, and CDT has demonstrated 14-inch OLED displays using ink-jet printing.
UDC awarded SBIR contract to develop white OLEDs for lighting (Oct 05)
A US-based OLED manufacturer has been awarded a contract to continue to develop efficient white light sources.
OLEDs update: market to reach $700m in 2005 (Sept 05)
Displaybank predicts strong growth for OLED displays, based on demand from mobile phones and MP3 players. Plus further technology news.
Universal Display announces 30 lumens/watt white OLED (Aug 05)
A further leap forward has been announced for high-efficacy white OLEDs suitable for lighting applications.
European consortium addresses issues for OLEDs in lighting (July 05)
The development of infrastructure for the European OLED lighting industry was discussed at a recent workshop in the UK.
OLEDs Update June 2005(web link)
As the OLED market continues to grow, UDC makes a blue PHOLED breakthrough while CDT has teamed with IBM.
Philips and Novaled set new record for white OLEDs (May 2005)
Royal Philips Electronics and Novaled have announced a record efficiency for white OLEDs of 20 lm/W.
OLEDs Update May 2005
Download a PDF file of the May 2005 OLED Update (320K)
Contents:
* PRODUCT DEVELOPMENTS: Samsung Electronics develops 40-inch OLED for ultra-slim TVs…TMD showcases 3.46-inch QVGA OLED…eMagin showcases near-to-eye virtual imaging technology
* RESEARCH & DEVELOPMENT: Philips, Novaled push white OLED efficacy to 25 lm/W…Universal Display achieves 200 dpi transparent OLED…CDT achieves 100,000 hour lifetime for blue polymers
* BUSINESS NEWS: CDT and Sumitomo Chemical announce P-OLED joint venture…Sumitomo Chemical acquires Lumation LEP business from Dow…Kodak licenses OLED technology to Fuji
* CONTRACT AWARDS: Universal Display awarded $1.7 million to develop wristwatch phone
* EQUIPMENT & MATERIALS: Litrex ships large inkjet production systems…Vitex Systems receives system order from Korean OLED maker…Universal Display acquires Tokki deposition equipment for flexible OLED displays
* FINANCIAL RESULTS…eMagin…universal Display…Cambridge Display Technology
OLED update April 2005
Market growth, lighting R&D, and partnerships (web link)
Contents:
* iSuppli predicts the OLED market will be worth $2.9 billion in 2011
* Osram reaches key milestone in developing OLEDs for lighting
* CDT and Delta establish P-OLED production line
* Samsung and UDC sign PHOLED licensee agreement
* Innoled to trial OLED production
* Osram Opto expands OLED Pictiva product portfolio
European research project develops OLEDs for lighting (Feb 2005)
More than 20 of Europe's leading companies and research establishments have joined together in the OLLA project
Samsung develops world's largest organic LED panel (Jan 2005)
South Korea's Samsung Electronics has developed what it claims is the world's largest organic LED (OLED) display panel for high-definition televisions.
DOE announces selections for product development funding (Oct 2004)
Projects include a plan to deliver a 2 x 2 foot OLED lighting panel with CRI > 85 and lifetime exceeding 10,000 hours, and another to develop OLEDs with efficacies of 100 lm/W.
GE develops white organic LEDs for lighting (August 2004)
A DOE-funded project to develop white OLEDs for lighting applications was described in a talk at the Fourth International Conference on Solid-State Lighting by Anil Duggal of GE Global Research Center.
Organic displays enter consumer electronics (June 2003)
Bright, efficient displays made from organic light-emitting diodes are starting to appear in mobile phones and digital cameras. Olaf Gelsen from German OLED maker Covion Organic Semiconductors charts the rise of this exciting new technology. (Opto & Laser Europe June 2003)