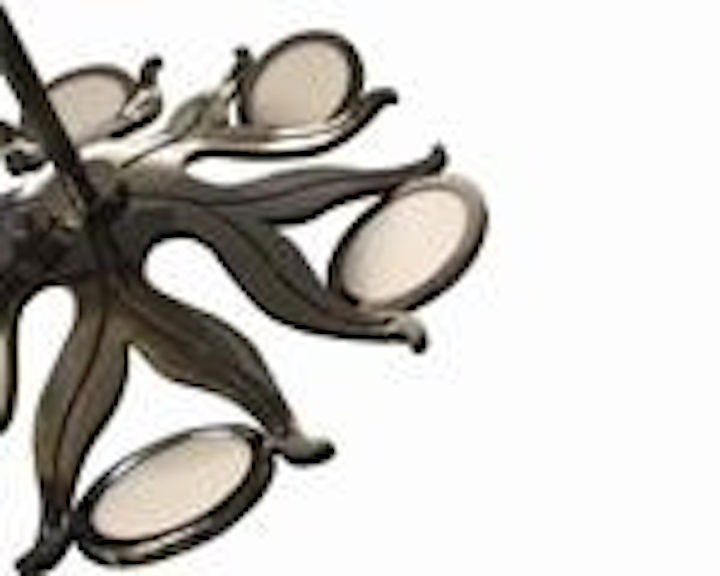 OLED lighting market to reach $2.8 billion by 2020
Within a few years, OLED lighting will provide serious competition for LED lighting in several home and office applications, according to a new OLED lighting market report from Cintelliq.
The report entitled "OLED Lighting: Products, pricing, capacity, cost and forecasts 2011-2020" analyses the OLED lighting industry to understand how current products, pricing, capacity, and costs will evolve in the future and how this will impact market forecasts.
"This latest report shows that the OLED Lighting market will be worth US$ 2.8 bn by 2020, panel pricing will be about US$20 per kilo-lumen, and production capacity will be equivalent to more than 60 million 2ft fluorescent tubes," said Craig Cruickshank, lead analyst with Cintelliq Ltd.
"As OLED lighting manufacturers continue to increase production capacity, raise production yields and improve product performance, panel pricing will fall significantly over the next 2 to 5 years. Further price falls will be driven by the adoption of Gen-5.5 manufacturing equipment, resulting in lower costs and higher throughput, coupled with increasing device performance," added Cruickshank. "Between 2015 and 2020, OLED lighting is poised to become a serious competitor to LED lighting for a growing number of home and office applications."

OLAE+ funding competition
OLAE+ is holding an information and networking event in Brussels, Belgium, on October 27, 2011, to discuss the upcoming competition for collaborative R&D funding.
OLAE stands for Organic and Large-Area Electronics, also known as plastic electronics, printed electronics or organic electronics. It allows electronic circuits and devices to be produced using relatively-low-cost printing processes onto any surface, whether rigid or flexible, and over large areas. It is expected to lead to the creation of a whole new generation of products, including large-area OLED lighting, conformable and rollable displays, low cost solar cells, low-cost RFIDs and memories and more.
OLAE + is a transnational call for collaborative R&D proposals under the European Commission's ERA-NET Plus scheme with an estimated budget of EUR18 million. Open to participants from Austria, Catalonia, Flanders, Germany, Israel, Poland, Sweden and the UK, the call is a competition for funding and will be implemented jointly by the national funding bodies who expect to fund a mixture of small and large bi- or multi-national projects, with total costs typically in the EUR 0.5-3.0m range.
The funding competition opens 24 October 2011, and the first proposal deadline is 31 January 2012.

WAC Lighting introduces Sol OLED chandelier
WAC Lighting's
Sol OLED chandelier
made its commercial debut in 20 lighting galleries across North America in October.
The chandelier is crafted with upgraded Orbeos OLED panels from Osram Opto Semiconductors to deliver a light output of 420 lm. Sol's seven 2.1-mm-thick OLED panels light with a color rendering of 80 and a color temperature of 3900K.
The fixture received The LED Award for the "Most Creative Use of LED/OLED" at The LED Show in Las Vegas in July 2011. The LED Show was recently acquired by PennWell, the parent company of LEDs Magazine.

Universal Display awarded DOE R&D contract for white OLED lighting
Ewing, NJ-based Universal Display Corp. has been awarded a $999,963 Small Business Innovation Research (SBIR) Phase II grant by the Department of Energy (DOE).
The Phase II grant will go toward demonstrating further gains in the performance of large-area, phosphorescent organic LED (PHOLED) lighting panels through enhanced thermal-management techniques.
This new program follows Universal Display's success with the previous Phase I Program. The company will now design and build large-area white OLED lighting panels using its UniversalPHOLED technology. Combined with the use of thermal management techniques, operating temperature can be minimized, thus extending operating lifetime.