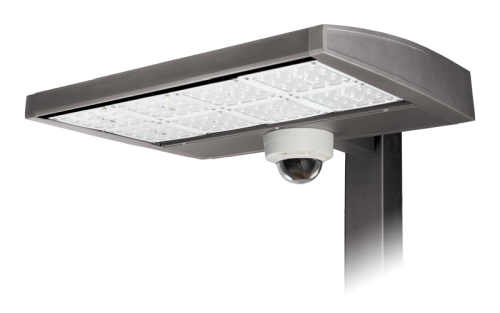 The IES Street & Area Lighting Conference kicked off Monday in Orlando, FL, with a decided emphasis on connected lighting, the Internet of Things, and smart city movements.
The Illuminating Engineering Society (IES) Street & Area Lighting Conference (SALC) is ongoing in Orlando, FL Oct. 1–3, and the evident emphasis is connected lighting and the Internet of Things (IoT). The day began with keynote speaker Chip Israel, principal and founder at the Lighting Design Alliance, discussing area lighting and making a number of compelling observations relative to lighting event spaces and theme parks. But soon the focus turned to smart lighting. And in the exhibit area, Eaton has debuted a new full-HD video camera that can be integrated with its LED-based street lights.
About area lighting, Israel said, "Nothing is new, but everything has changed." He explained that the challenges of lighting design remain constant, but the tools and technologies available to lighting designers are all new with the transition to solid-state lighting (SSL). He advised that you need to light what you want people to see and that the best lighting is invisible.
David Blary of Florida Power and Light, meanwhile, discussed the challenges of what he described as the world's largest connected lighting system that has been installed on 500,000 street lights. He said using a mesh network was made simpler by the fact that the utility had already deployed it in smart meters. And adding the street-light nodes made the system more robust, especially with the nodes mounted high on poles. The utility is now working on auto-provisioning technology.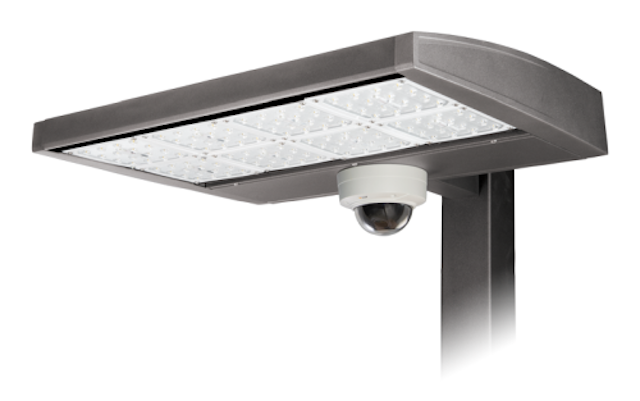 Eaton's new full-HD LumenSafe camera will be available with Galleon and Navion LED street lights for security in smart city applications.
In the exhibit area, Eaton was the first company that we found to have a brand-new product on display. The company just announced the LumenSafe HD-capable video camera last Friday and will target the product at safety and security applications with the camera mounted on the underside of a street light.
"Outdoor camera systems can help cities and municipalities make their communities safer spaces where people want to live, work, and play, but typical systems can require complicated solutions to provide a source of power, communication, and mounting location," said Brad Paine, vice president and general manager of the Connected Communities and Homes business unit within Eaton. "Lighting upgrades are a simple step to help improve community safety, and we've developed the LumenSafe system to deliver lighting and security cameras in one package as an integral part of attracting and retaining customers, employees, residents, and tenants."
The camera produces a bandwidth-hungry video stream so networks such as ZigBee or Bluetooth Mesh will not suffice to backhaul the video. Eaton will support Wi-Fi, cellular, and Ethernet connectivity as options. The camera is initially available with Galleon and Navion luminaires.