As discussed in our first Strategies in Light preview, following the Keynote and Plenary Sessions on Wednesday, November 20, the conference will proceed in two parallel tracks over the following 1 1/2 days — the Market Track and the Technology Track. The first preview covered the highlights of the Market Track. As in all previous Strategies in Light Europe conferences, the Technology Track will provide an opportunity for delegates who are focused more on technical issues to explore some of the solid-state lighting (SSL) industry's key technology trends in depth.
Drivers, networks, controls sessions

"Advances in Driver Technology" will focus on some of the recent developments in driver technology, a key component of LED lighting systems. Scott Brown, VP marketing of Dialog Semiconductor, will discuss cost vs. performance issues in LED driver selection. Giovanni Scilla, director at Osram SpA in Italy, will review the issues associated with the electrical interfaces in solid-state lighting systems. Fabio Luconi, digital light channel manager, Europe for ROAL Electronics, will provide an update on the new generation of intelligent LED drivers that exhibit high performance, even in non-optimized conditions.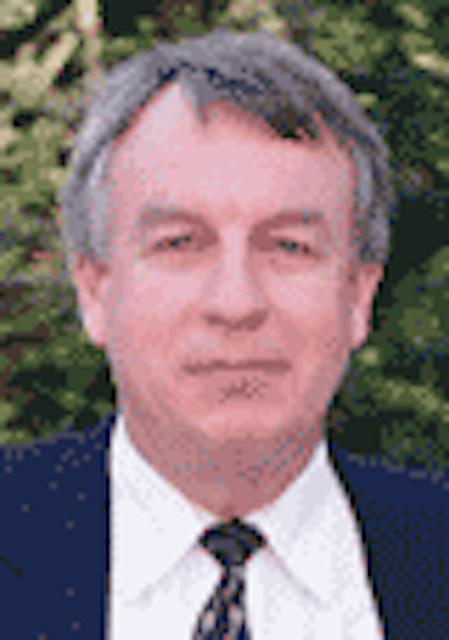 Bob Steele
Networks and controls have become a major area of technology focus for the implementation of LED lighting across a wide range of commercial applications. In the "Networks and Controls" session, Darko Crha, managing director of the Croatian company Data Link, will address the topic of intelligent public lighting control through the mains power supply. Yariv Oren, CEO of the Israeli company Virtual Extension, will discuss various new approaches to remote control and monitoring for LED and other types of lighting. Reflecting the emerging importance of ESCOs (energy service companies) in the development of the SSL market, Tobias Huber of Siemens, speaking on behalf of the European Association of Energy Services Companies (eu.ESCO), will give a presentation on lighting as an energy conservation measure in performance contracts.
Optical engineering, phosphors, thermal management sessions

Ongoing developments in optical technology continue to enhance the application of LEDs to a broad variety of lighting requirements. The "Optical Engineering" session will explore several of the most exciting recent developments in optics. Takashi Sato, chief researcher for Stanley Electric R&D in Japan, will give a presentation on new innovative optics for automotive LED headlamps. Selina Cassut, application engineer for Optotune, will discuss focus tunable lenses with variable spot sizes for LED lighting applications. Hugo Silva, global industry director, LED lighting for Dow Corning, will review the use of silicone as an enabling technology for the next generation of secondary optics used in LED lighting.
The purpose of the session "Phosphors, Thermal Management and Optics" is to provide updates on several technical topics of importance to SSL development that are not addressed in other sessions. Leading off the session, Steve Paolini, CEO and founder of Telelumen, will review the tradeoffs in optics, thermal management, and down-converters in an SSL luminaire. Kai Su, CTO of NNCrystal, will discuss high-temperature, stable silicone remote phosphors for LED lighting applications. Steven Curtis, chief engineering officer at Cambridge Nanotherm, will provide insight into a new category of engineered materials called nano-ceramic coatings and how they can be used in the thermal management of LED systems.
New this year: Customer requirements and technology implications

"The Intersection of Customer Requirements with New LED Technology" is a new Technology Track session topic for SIL Europe, and was developed with the idea of exploring how new LED lighting technologies are actually meeting real customer needs. Horst Rudolph, R&D director at the ITZ Division of the Trilux Group, will explore the implications of customer expectations vs. technology advances for the European LED luminaire manufacturer. Thor Scordelis, manager of global product marketing for Xicato (USA), will review the measurement, effect, and visual impact of color consistency. Erich Obermaier, managing director of SchalLED Lighting, will provide case studies of three demanding lighting applications, focusing on how LEDs can fulfill customer expectations.
Luminaire performance

The final session, "Enhancing Luminaire Performance," will explore some new technologies that can be used to further increase the performance of LED luminaires. Stijn Meijers, global segment team leader, lighting and LEDs for DSM Engineering Plastics, will review the use of white reflective polymers in LED applications. Gerrit-Willem Prins, VP Europe for LEDengin, will explore how the full potential of LEDs can be unleashed with advanced packaging technology.
Strategies in Light Europe 2013 will be held at the M.O.C. Event Center in Munich, Germany on November 19–21. More information, including the complete program, can be found on the conference website www.sileurope.com.