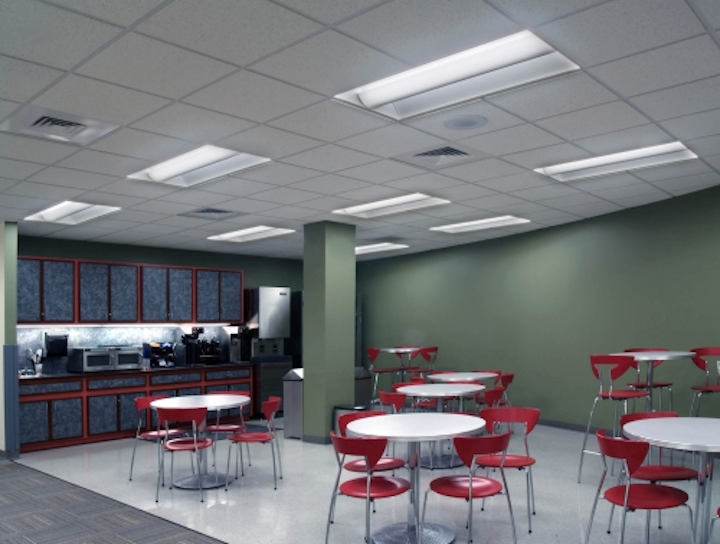 Acuity will be a Sensity NetSense Partner offering comprehensive data gathering and analysis for outdoor lighting networks, while Acuity recently moved to acquire building-automation specialist Distech Controls and also added new smart-lighting fixtures in the Lithonia product line.
Acuity Brands and Sensity Systems have announced a partnership and plans to jointly create a platform that enables LED lighting systems to become a backbone of so-called Internet of Things (IoT) applications. The Sensity agreement follows on the news that Acuity will acquire Distech Controls, a Quebec, Canada-based purveyor of building-automation and energy-efficiency technologies. On the product side, meanwhile, Acuity announced LED versions of the Avanté family of ceiling troffers from Lithonia Lighting with nLight network capabilities.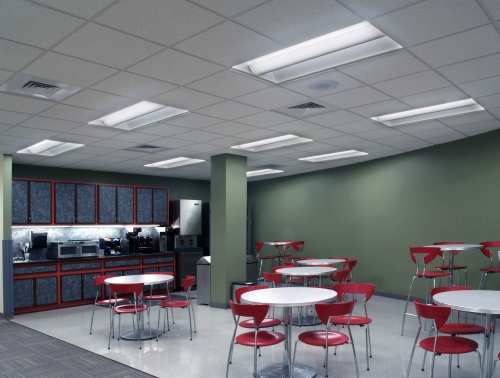 Acuity focuses new business moves on lighting networks and controls
Sensity partnership
Sensity Systems has developed a sensor-based network technology that it calls a Light Sensory Network (LSN) that it aims to use alongside smart luminaires in outdoor lighting installations. Acuity will now become a Sensity NetSense Partner and the companies say they will work together on a lighting network platform. Specifically, the companies say they will work together to move forward the US "Presidential Challenge for Outdoor Lighting" for which goals were recently accelerated.

The partnership is easily questioned given that Acuity owns the Roam system for networked outdoor lighting. But Roam is proprietary while Sensity is working with industry-standard network technologies. Moreover, Acuity's Roam system was designed specifically for street light control whereas Sensity's platform has more generalized IoT capabilities along with real-time data gathering and mining.
"An integrated platform that provides energy-efficient LED lighting with a sensor network to capture and transmit near real-time data will further enhance the business case for LED luminaire installations," said Vernon Nagel, chairman, president and CEO of Acuity Brands, Inc. "We are delighted to be partnering with Sensity on a solution that has the promise to transform the outdoor lighting industry."
Meanwhile, Sensity gets its highest profile partner yet from the lighting industry. "Partnering with a lighting manufacturer of the caliber of Acuity Brands will propel our light sensory network vision to another level," said Hugh Martin, chairman and CEO of Sensity Systems. "By leveraging the customer network and solutions of Acuity Brands and the next generation devices and applications from Sensity, our joint solution will make the IoT more widely accessible and practical."
Distech Controls
Acuity is presumably also looking to expand its presence in building controls, and evidently that intention goes beyond lighting controls. Indeed, the separate building-automation and lighting industries are in a bit of a land rush to see who will own the control platform for buildings of the future.
Distech will maintain its Canadian headquarters and existing workforce. But together the companies will work toward a unified network that encompasses all building systems including lighting, fire safety, security access, and HVAC. Our sister UK-based publication Lux speculated on the types of systems the duo might deliver.

"We believe the combination of our dynamic businesses and strong leadership teams will provide growth opportunities with key customer sets, and will strengthen each of our primary sales channel partners in their respective markets," said Acuity's Nagel. "Acuity and Distech Controls combined offers the opportunity to deliver comprehensive solutions that fulfill the promise of intelligent buildings."
Avante luminaires
The most-recent Acuity product announcement was also focused on LED-based luminaires with integrated controls capabilities (see photo above). The Lithonia Avanté portfolio is a long-successful line that was a pioneering product in combining indirect and direct lighting in a single luminaire, although the product line has relied on fluorescent sources.
Acuity recently announced that the Avanté LED portfolio maintains the aesthetics of the prior products while increasing energy efficiency. Acuity will offer the new LED-based products in 1×4-, 2×4-, and 2×2-ft form factors.
"Since Lithonia Lighting established the direct/indirect approach to lighting with Avanté 19 years ago, we have enjoyed strong demand for the product," said Steve Wiese, vice president of commercial indoor lighting at Acuity. "We see continued interest in Avanté's unique aesthetic and performance benefits as new technologies advance in our industry. We made sure that the classic appearance and performance that has made Avanté the market leader were translated to a modern, digital solution, featuring both LED-enabled energy savings and nLight controls."
Acuity's nLight control technology includes network technology along with ambient-light and occupancy sensing for autonomous and programmatic control of indoor lighting. The fixtures use drivers from Acuity's eldoLED brand that can control dimming down to 1% of full output.