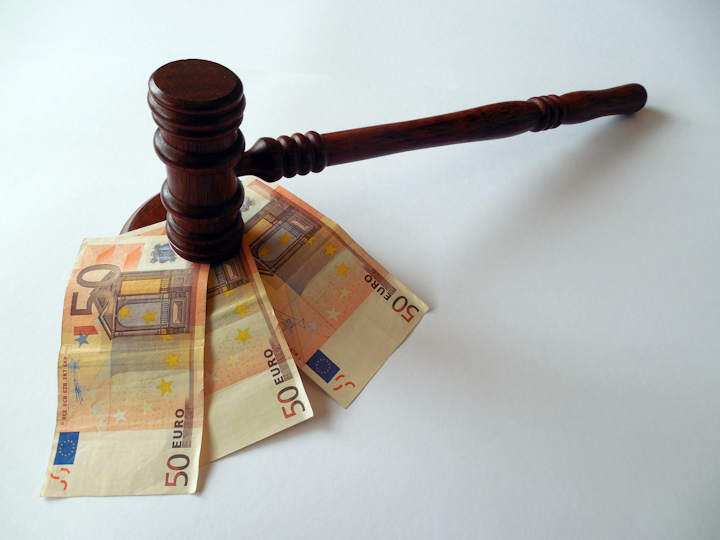 Hoping to bring the gavel down on the auction for Osram, Austrian sensor maker ams AG today raised its bid to a "best and final" €41 ($44.85) per share, days after rival suitor Bain Capital signaled its intentions to ratchet up the price it was willing to pay.
AMS gave shareholders until midnight on Oct. 1 to accept the new offer, which is 6.5% higher than the €38.50 ($42.11) per share that it had been tendering. The original ams offer pegs the company at €4.3 billion ($4.7B) so the new one would value Osram at around €4.58B ($5B).
Osram is up for sale in a public takeover via the stock market. Bain had originally offered €35 ($38.28) per share, partnered with fellow private-equity firm Carlyle Group, valuing the company at €3.48B ($3.8B). AMS took its higher €38.50 counter offer to shareholders in early September, a few weeks after opening discussion with Osram management.
With the clock running on a then-conditional Oct. 1 deadline, ams subsequently eased the terms of its offer by saying it would only want 62.5% of shares, rather than the 70% it had originally sought.
Bain appears to still require 70%.
Osram management had encouraged shareholders to accept the July Bain-Carlyle offer until ams trumped it, after which Osram's supervisory and executive boards recommended the ams proposal. However, they did so while also expressing trepidation. And Osram CEO Olaf Berlien has personally opposed the ams acquisition.
Boston-based Bain then this week indicated it might offer "a meaningful premium" over ams' €38.50 offer, although it has not actually made a higher bid. It flagged its intentions via a letter to Osram written in partnership with Boston-based equity firm Advent International, rather than with Washington, DC-based Carlyle, with whom Bain seems to be parting ways.
With the possibility of being outgunned by Bain-Advent, ams today made its €41 per share offer.
Bain declined to comment when LEDs Magazine asked whether it would exceed €41. Osram also declined further comment to LEDs, other than to refer back to its grudging endorsement 11 days ago of the then €38.50 ams offer.
Employee representatives including trade union IG Metall — which has two places on the 12-person Osram supervisory board — oppose the ams offer.
Concerns include employee job security should the much-smaller €1.4B ($1.53B) ams absorb the much-larger €4.1B ($4.48B) Osram. The combined entity would focus on sensors and photonic chips, but it's not clear how many Osram jobs would survive in those areas. And ams has indicated it would shed Osram's IoT lighting business.
The ams combination would establish joint headquarters in Premstaetten and Munich, but LEDs understands that Munich would lose several hundred jobs out of its current 650. The Bain bid appears to be more protective of Munich jobs.
MARK HALPER is a contributing editor for LEDs Magazine, and an energy, technology, and business journalist (markhalper@aol.com).