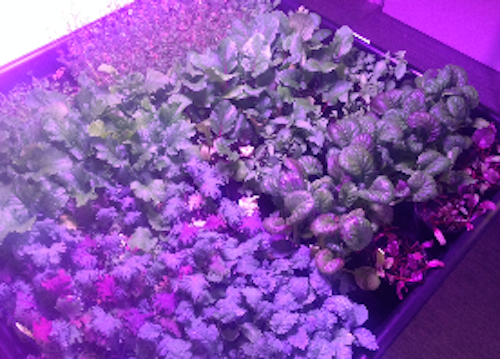 Fine-dining location adds an extra dimension to the menu using LED-lit indoor herb and vegetable gardens that guests see as a spectacle and experience as a fare enhancer.
The Upper House restaurant located in the Gothia Towers building in Gothenburg, Sweden is using a Heliospectra LX60 intelligent horticultural LED lighting system to grow some of its own herbs and vegetables in small indoor gardens at its 25th-floor location. The restaurant has garnered a Business Restaurant of the Year award from a Swedish business journal called Dagens Industri, and the in-house horticultural angle has provided compelling scenes for guests to examine, while adding to the quality of the food.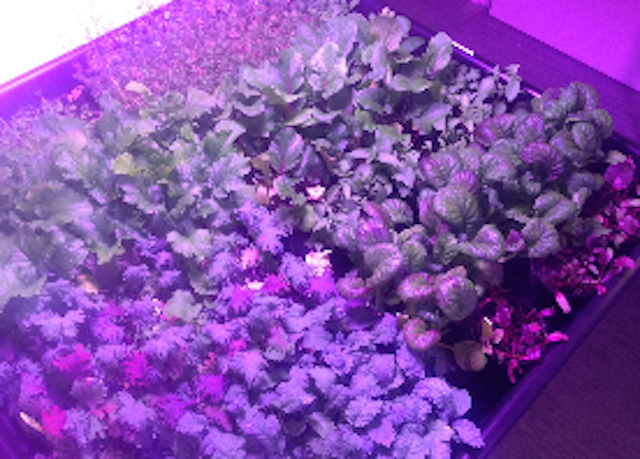 Sweden restaurant leverages horticultural LED lighting to grow herbs and produce for in-house use
LED-based lighting is proving invaluable for indoor farming, especially in commercial applications, as we noted in an article on lettuce and tomato cultivation. LED lighting with a specially-tuned spectrum can greatly enhance the productivity of a garden even in small spaces.

Horticultural LED lighting is critical in the in-house application at the Swedish restaurant. The head chef is growing items such as chervil, fennel, anise, cumin, and beetroot. The tuned spectrum accelerates the plant development. Meanwhile, the Heliospectra system also controls the delivery of nutrients.
For the restaurant, the in-house horticulture allowed it to raise its public profile and performance. "We have extremely high aspirations," said Måns Backlund, head chef. "By growing certain herbs and vegetables ourselves, we are giving our guests something extra and it is greatly appreciated and popular, too."
While the small gardens can't supply near the full needs of the restaurant, the system allows important control of special ingredients. "We are not self-sufficient nor are we aiming to become so," said Backlund. "But it's a very exciting project and the produce we grow adds an extra dimension to our business. It's fantastic being able to pick something straight from the earth, taste it, and consider which dish it will complement."
Heliospectra offers a broad variety of intelligent LED-based systems. Just the LX60 family encompasses products that range from 10.5W to 630W for applications ranging from the backyard to commercial farms. The networked horticultural LED lighting can dim LED channels from 0–100% for precise spectrum control, along with support for ventilation and nutrient control.