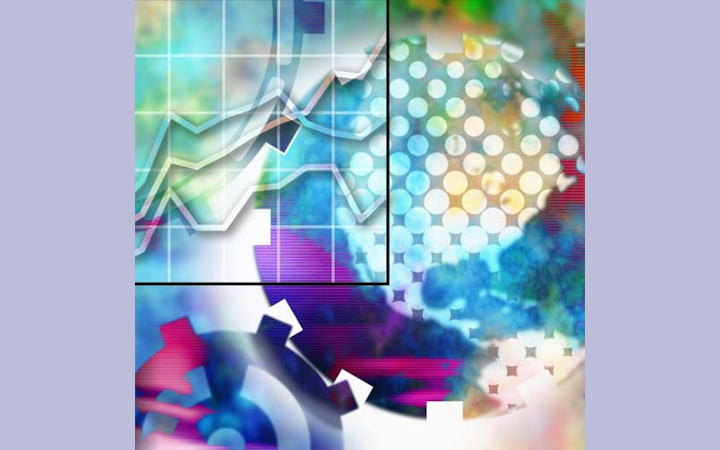 GE Current, a Daintree Company has announced in conjunction with its parent company American Industrial Partners (AIP) that Manish Bhandari will take the helm as CEO. Bhandari comes to Current from an Emerson business unit called Chloride Industrial Power and brings deep experience with digitally-controlled industrial systems and infrastructure, and the future of LED lighting is controls centric. Meanwhile, Current exhibited at the recent MJBizCon event in Las Vegas and provided some details of its upcoming horticultural solid-state lighting (SSL) product evolution.
The Current employees and customer base will surely welcome what we'd expect to be a period of settling in for the future with Bhandari leading the way after a tumultuous period in management over the past six months. As we reported back in June, longtime leader Maryrose Sylvester departed not long after AIP acquired Current from the General Electric Company (GE). AIP then placed AIP-veteran Randall Swift in charge of what was then known as Current, powered by GE and that was more recently renamed GE Current, a Daintree Company.
It's now clear that AIP only tapped Swift as a bridge to a new CEO and Swift was obviously deeply involved in that hiring process. "Manish's record of developing and leading digital-ready industrial businesses makes him ideally suited for the CEO role," said Swift, who also serves as operating partner at AIP. "His extensive experience managing the needs of large global customers and world-class distribution channels will greatly benefit Current's vision and AIP is excited to partner with him."
The recent moves by Current to focus on SSL technology where networks and controls are virtually inherent were a lure for Bhandari. "Current's extensive, controls-driven lighting portfolio is in an industry led by innovation," said Bhandari. "It is a great honor to have the opportunity to join the Current leadership team and serve alongside more than 2000 talented employees worldwide as the company's next CEO."
Current and horticulture
Meanwhile in the horticultural space, Current continues to promote its Arize Element luminaire that the company says is a one-for-one replacement for 1000W high-pressure sodium (HPS) fixtures. The product was first shown at a European horticultural event in the spring and then brought to the broad US market through a distribution agreement with Hort Americas.
Seeing the Current product at MJBizCon in Las Vegas was instructive along several vectors. It's clear that the cannabis gold rush is in high gear with around 75 SSL companies exhibiting at the event. The situation is also reminiscent of the early days of the move to LEDs in general lighting. Many of the lighting exhibitors have clearly borrowed design concepts and hurried products to market that don't even look reliable.
Contrast the upstarts with Current's exhibit, and those of other longtime horticultural players such as Signify, Fluence, and others, and the differences are readily apparent. Current is sticking to protective optics that enable pressurized washing, and the clearly-visible heat sink will ensure reliable operation. Moreover, Current had its staff plant scientist Hans Spalholz available to answer questions.
Current continues to experiment with spectrum. The company also is planning new optics that deliver specific beam patterns in much the same way LED street lights operate. The patterns would be customized to application. And the company was quick to point out that the Daintree networking and controls technology would come to the horticultural line. Indeed, it seems as if putting Daintree in the official company name was intended to remind everyone of the company's networking expertise. And Current plans to apply the Daintree technology to other horticultural systems such as environmental controls in addition to lighting.