Case study: LED panels highlight Lagotronics headquarters
LED panels, manufactured by Lagotronics BV, are illuminating the facade of the company's new headquarters building in Venlo, the Netherlands.
Jan 17th, 2005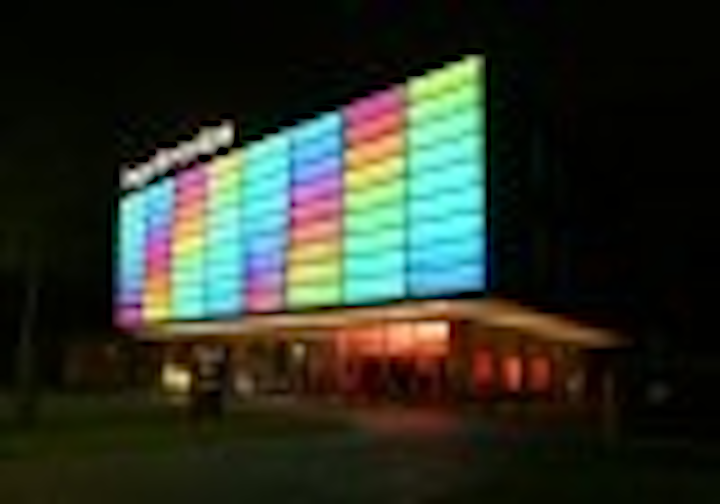 The whole façade of Lagotronics' new headquarters building, around 160 square meters, is illuminated with LagoLED(R) Deko panels. The panels are side-lit acrylic sheets which have been specially coated to be water- and weather-proof.
Because the panels are nearly fully transparent, they allow daylight into the building and provide a clear view for the people who work in offices behind the façade. However, when the panels are switched on in the evenings, the stunning light effects call the attention of everybody who passes the nearby highway.
Interestingly, this application provides solutions for both daytime and nighttime requirements without the needs to add screens or reflective covers. Each panel is 2.70m long and 0.85m high, and has a depth of only 22mm, meaning that the panels can easily be integrated even into existing frontages.
As a future option, Lagotronics is currently develop a panel that uses Security Glass instead of acrylic sheets - a novelty that will change the architectural options for illuminated building fronts significantly.
"The project represents a perfect symbiosis between architectural standards and innovative lighting, being a window during the day and an animated & colored surface at night," says Detlef Eobaldt, Global Sales & Marketing Manager for Lagotronics.