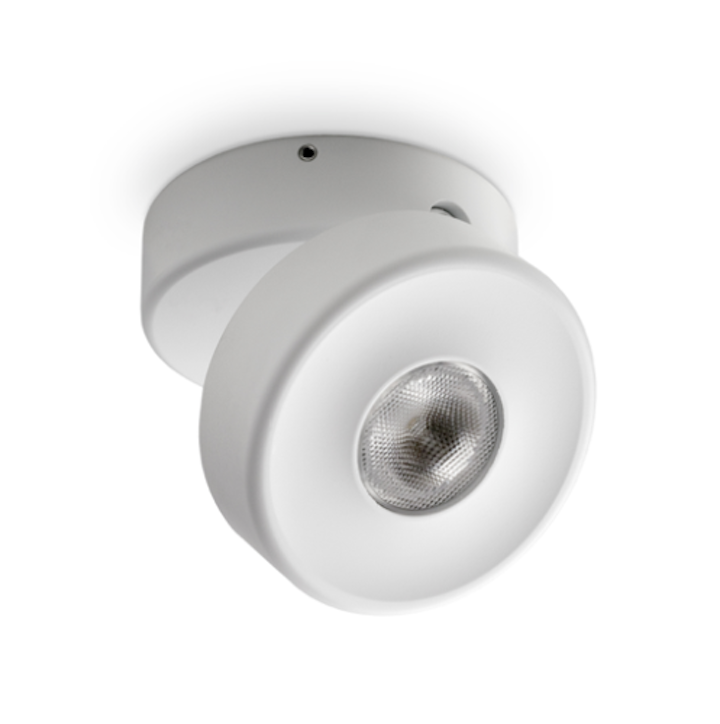 Stefano Dall'Osso dealt with the design of Mushroom, a product born from the collaboration with the B Light company from Friuli, in Italy.

Two versions of this projector were thought out: on one side the track version, on the other side a wall and ceiling-mounted version was developed.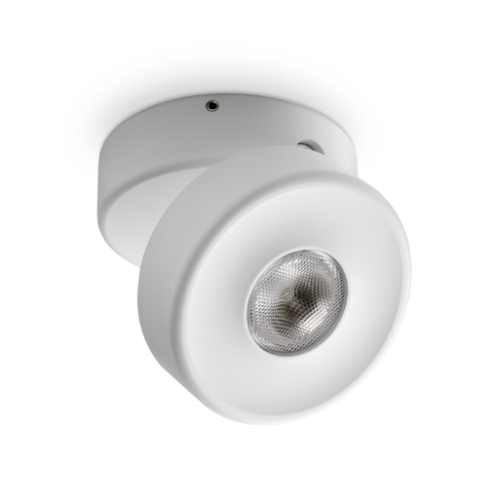 B Light's Mushroom spotlight is available in several configurations

The Mushroom track version was conceived in three different sizes (medium, small e mini), it has a circular shape and is made of aluminum. The product is adjustable and is installed thanks to a PVC magnetic support. The projector has a low tension power supply and, among its peculiar characteristics, there are dimmability, the possibility to be flush with the ceiling, to be suspended or flush with the plasterboard.

Thanks to this product it is possible to evoke an emotional component in lighting: the change in the purpose of light inside a house can be compared to a shift in a project or an idea. Mushroom for track application, with its flexible use, can be easily adapted to enhance changes and requirements according to the need to modify an object or the home space where the attention must be focused.

Even the Mushroom projector is manufactured in three sizes (medium, small and mini), it is adjustable and equipped with an aluminum constructive technology. The installation support is a base with variable dimensions.

Thanks to the rounded design and its smooth style with different optics, powers and sizes, Mushroom has the purpose to strengthen an element, with delicate thus firm intensity, and emphasize the height and elevation of a determined part of the surrounding environment. All of this happens by focusing the attention on the details that worth being appreciated by the eye.

STEFANO DALL'OSSO BIOGRAFIA
Born in Fermo, in the Marche region, in 1963, when he was a child, he dreamt of becoming anything but a Lighting Designer. It always happens that way. But at that time there were not even proper technological conditions to think about doing this job - which has a lot in common with technology. One day, something turned on inside of him, and after that he had no doubts: he would become a Lighting Designer. Everybody has his own enlightenment, after all. He began as a Lighting Promoter for a company in the Lombardy region. This was in 1986, when the Centre of Italy was moving towards the North. After four years, a company in the Marche region, world leader in lighting, hired him to deal with consultancy and technical assistance, design and promotion. That was a wonderful experience. In 1994, he was employed in the "lighting" commercial department of a company in Porto San Giorgio, and later became a partner. In the region where he lives, the Marche region, opportunities in this field were growing day by day. In 1997, he became manager of the lighting design department of a commercial group in Macerata. After only four months he inaugurated an efficient Lighting Division. That was an effervescent period in which light was both technique and culture. In 2000, he set up his own business dealing with consultancy, design and work supervision of lighting systems. The office has grown rapidly, but not hastily: the internal collaborators have increased in number; clients today form a long and international list. Besides the main office in Fermo, Stefano Dall'Osso can also boast an office in Malta and one in Dubai. Those who work with light can never be pessimists.
http://www.stefanodallosso.it/

Contact:

B Light
+39-0434-630835
E-mail:

Web site:

Submit new products, case studies/projects, and other press releases at http://www.ledsmagazine.com/content/leds/en/addcontent.html and http://www.ledsmagazine.com/content/leds/en/iif/add.html.