Dayton Power and Light awards energy-efficiency rebate in excess of $100K for Ohio school lighting project
Mar 9th, 2015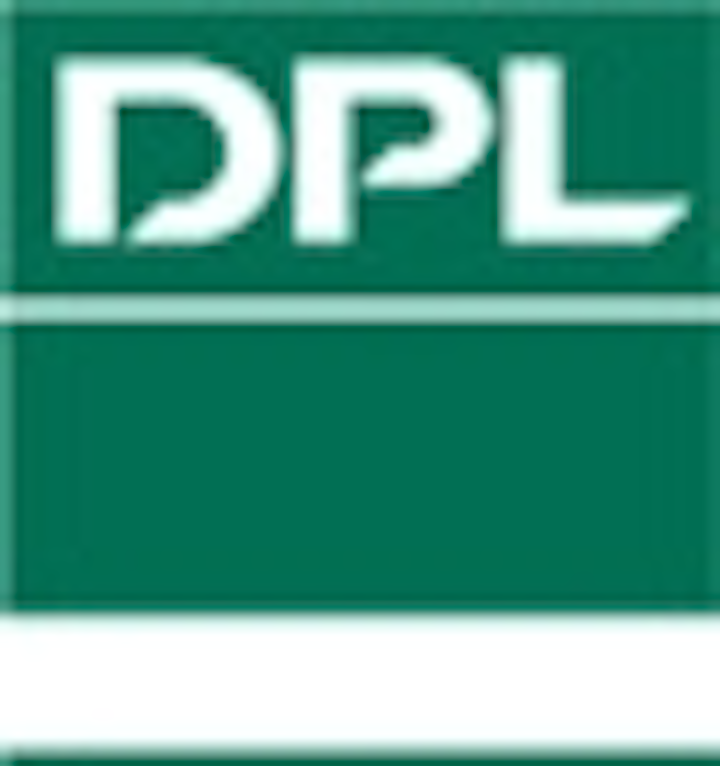 DAYTON, Ohio -- The Dayton Power and Light Company (DP&L), a subsidiary of The AES Corporation (NYSE:AES), is presenting Kettering City Schools with an energy efficiency rebate of $116,618.70 for a project that upgraded lighting in buildings across the district. With guidance from DP&L, Kettering City Schools installed higher energy efficient lighting and occupancy sensors at each building in the district for a total savings of 823,543.63 kilowatts annually. Officials said the district had already changed several internal procedures, such as having employees manually turn off lights when not in use and adjusting thermostat temperature set points seasonally, to address energy efficient practices but the upgraded lighting significantly improved energy efficiency and reduced energy costs. The buildings included the transportation facility, maintenance office, J.E. Prass Elementary School, Southdale Elementary School, Orchard Park Elementary School, Oakview Elementary School, John F. Kennedy Elementary School, Indian Riffle Elementary School, Greenmont Elementary School, Beavertown Elementary School, Van Buren Middle School, Trent Arena, Kettering Middle School, Fairmont High School and the D.L. Barnes Administration Office. "We are pleased to have had the opportunity to partner with DP&L on this lighting project, which we unanimously feel has been a real 'win-win' situation for both of us," says Scott Inskeep, superintendent of the Kettering City Schools. "Through this upgrade, we have been able to dramatically increase energy efficiency in the lighting of our facilities, and the rebate check that DP&L is presenting to the Kettering Schools today provides us with funds to initiate additional energy savings projects across the district that we might otherwise not have been able to complete." "Just as Kettering City Schools values the education it provides to its students, DP&L values the priority this school district is placing on energy efficiency and the environment by installing upgraded lighting," said DP&L President and CEO Tom Raga. "District leaders are making smart decisions as they do everything they can to preserve funding for classroom education. That's why we are very proud to present Kettering City Schools with this rebate for the district's continued use toward energy efficient operation." About The Dayton Power and Light Company and AES The Dayton Power and Light Company is the principal subsidiary of DPL Inc. (DPL) a regional energy provider and an AES Company. DPL's other significant subsidiaries include DPL Energy, LLC (DPLE), Miami Valley Insurance Company (MVIC), and DPL Energy Resources, Inc. (DPLER), which also does business as DP&L Energy. The Dayton Power and Light Company, a regulated electric utility, provides service to over 515,000 retail customers in West Central Ohio; DPLE engages in the operation of merchant peaking generation facilities; MVIC, a captive insurance company, provides insurance services to DPL and its subsidiaries, and DPLER is a competitive retail electric supplier. DPL, through its subsidiaries, owns and operates approximately 3,000 megawatts of generation capacity, of which 2,000 megawatts are coal-fired units and 1,000 megawatts are solar, natural gas and diesel peaking units. For more information about the company, please visit www.dplinc.com. Follow DP&L on Twitter @DPLToday. The AES Corporation (NYSE: AES) is a Fortune 200 global power company. We provide affordable, sustainable energy to 18 countries through our diverse portfolio of distribution businesses as well as thermal and renewable generation facilities. Our workforce of 18,500 people is committed to operational excellence and meeting the world's changing power needs. Our 2014 revenues were $17 billion and we own and manage $39 billion in total assets. To learn more, please visit www.aes.com. Follow AES on Twitter @TheAESCorp.
Contact:

Mary Ann Kabel - Dayton Power and Light Company
+1-937-224-5940
Web site:

www.dplinc.com

Submit new products, case studies/projects, and other press releases at http://www.ledsmagazine.com/content/leds/en/addcontent.html and http://www.ledsmagazine.com/content/leds/en/iif/add.html.