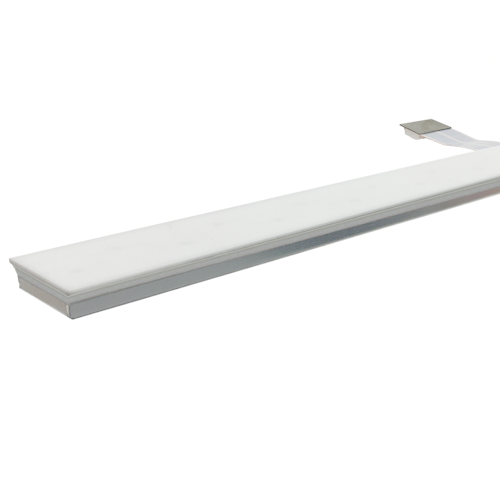 The Airelight™ Linear SC luminaire with Suspended Ceiling Connector allows for easy integration into drop ceiling T-Bar grid applications. Utilizing its ultra slim profile and light weight, the Airelight™ Linear SC directly attaches to the T-Bar grid with integrated magnetic connector. Capable of 495 lumens/foot (infinitely dimmable) at 124 lumens per watt efficacy, the Airelight™ Linear SC can be installed individually or linked continuously. A truly sustainable light source comprised of ceramic and aluminum, the Airelight™ Linear SC uses 50x fewer raw materials than conventional light sources (measured by weight of fixtures in a typical installation). Available in 0.5 and 1.0 widths.
Request More Information
Fill out the form below to request more information about Airelight™ Linear SC.
---