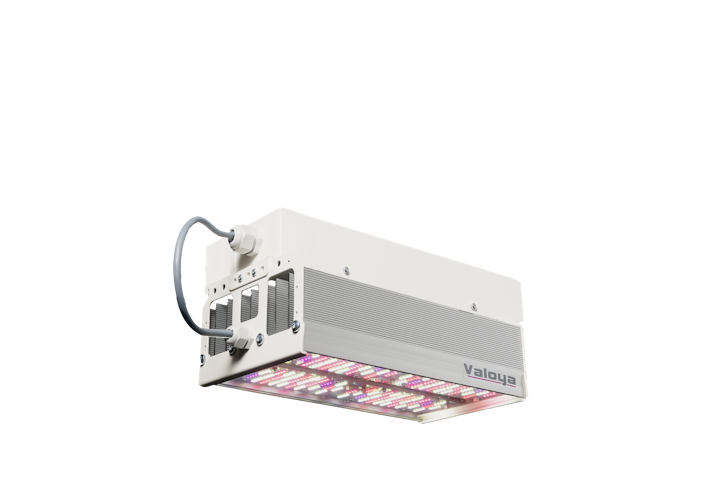 LightDNA is a new product line of Valoya's professional LED grow lights. The purpose of the LightDNA products and solutions, is the delivery of natural outdoor light conditions. Outdoor light is by default changing all the time, with regards to light spectrum, intensity and photoperiod. All these dynamic features are accurately captured with LightDNA. The Valoya LightDNA 8 channel light is a lighting system, which enables input and replication of generated theoretical and recorded real outdoor light conditions, with regards to intensity, light spectra and photoperiods. The system consists of Valoya R250 high power LED fixture, an internet connected microcomputer and both local and cloud based software for the processing of the light data.
The configuration of LEDs is optimized to meet outdoor light conditions with 90% or higher accuracy (380-780 nm range). This includes high intensity clear sky noon and clear and cloudy dusk and dawn. The easy-to-use software is operated over a web-interface and it allows for generation of light programs as well as uploading and storing of recorded real light conditions for replication in the system. This fixture has light efficacy of up to 2000µmols/m2/s.

Request More Information
Fill out the form below to request more information about LightDNA - 8 Channel Dynamic Outdoor Light.
---