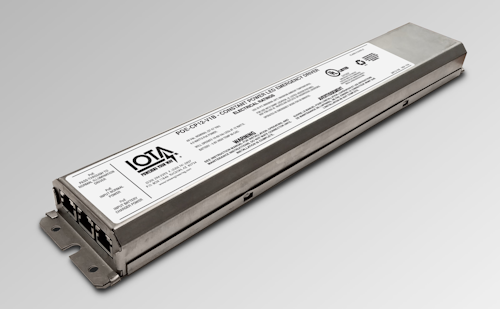 IOTA's PoE-CP12 Emergency LED driver brings confident, constant power emergency operation to today's smart lighting systems. The PoE-CP12 charges and maintains the emergency battery in the standby mode from the low-voltage supply, ready to deliver 12W of constant power emergency illumination in the event your PoE fixture loses normal Ethernet power. The PoE-CP12 monitors normal power from your PSE switch without interfering with your PoE/IoT data. The revolutionary, patented, UL Listed design solves the challenge of emergency lighting requirements within smart lighting systems without the added complexities of applying Life Safety wiring and installation codes to your entire network.
Request More Information
Fill out the form below to request more information about IOTA Power-Over-Ethernet Emergency LED Drivers.
---