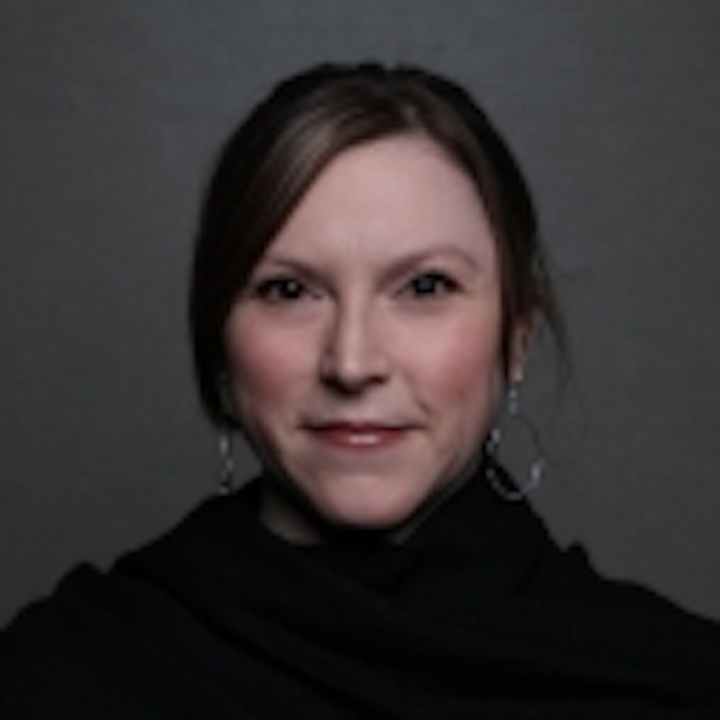 Next week, we'll be taking you on a tour of LEDs Magazine's most popular news stories of the year, as we do each December. For the moment, I'd like to pay my respects to the five magazine articles made most popular in 2017 by you, our readers.
The topic of human-centric lighting, or lighting for health and wellbeing, is tracked pretty closely in this top five. It's resonating with readers; three of the five articles cover some technology or application intended to impact the human condition via both visual and non-visual mechanisms. As we've discussed, energy emitted in the blue spectrum is thought to stimulate energy, focus, and endurance by manipulating the circadian rhythm. But this can have a negative side when the human body receives those stimulating messages at the wrong time or in excessive doses. Back in our May/June issue, Soraa's Aurelien David explored new LED sources that reduce the blue radiation emitted but still deliver a visually pleasing light quality and color by using violet-pump LEDs, and the possible implications for human health and wellbeing.
Now you may wonder why I chose to use the descriptor "smarter" in the headline for this blog if I am pointing to several articles on human-centric lighting applications and technology. An excellent point, but in my estimation, using science to deliver improved illumination that also affords a better quality of life is by definition a truly smart application of solid-state lighting (SSL).
I don't know if this surprises anyone, but the coverage of the LEDs Magazine Sapphire Awards Gala and winners made this top five. It didn't make me bat an eye. Why? Because the content covers innovators and products that have made a mark on the SSL industry. And what better way to drive more growth and technology advancement than to keep an eye on the leaders recognized by their industry peers and our colleagues in the LED & Lighting Network? I look forward to the annual reveal because it produces a sort of roadmap showing where the technologies have been and where they are going with each passing year.
The second human-centric lighting feature sports a different angle — not so much on the application side but instead a report on how the European market could benefit from the pace of product development geared toward health and wellbeing benefits, given that the replacement of incumbent lighting technologies with longer-lasting LED lamps and luminaires means the replacement lamp market will eventually slow down considerably. According to our contributing editor Mark Halper, "Human-centric lighting represents a big part of a necessary sea change in the lighting industry business model, and one that could help ensure a future for the 1000+ companies, 100,000+ jobs, and €20 billion of yearly revenue of LightingEurope member companies, including 33 manufacturers." He found that the organization is pursuing a practical strategy to establish regulations for the foundational technologies that will enable the appropriate deployment of intelligent SSL systems that can impact human health and wellbeing in a positive manner. These ideas don't need to be region-specific. They could encourage such efforts across the globe.
On a super-cool SSL note, Halper also wrote an application story on the use of color- and white-tunable lighting, developed by Danish company Chromaviso, to support surgical staff in Scandinavian operating theaters and improve the experience for patients in such stressful medical scenarios. The tunable system features lighting schemes designed to reduce fatigue, improve visibility, and ease stress for surgeons and support staff working on patients. The so-called "Ergonomic Lighting" system has also been used in patient recovery and examination areas to promote a sense of calm and also provide better visibility for monitoring said patients and sanitizing rooms. The prognosis for such systems? A bright future in hospital environments.
If we're going to nitpick, this final magazine column is the only one in the top five specifically addressing connected lighting and the Internet of Things (IoT). Universal Lighting Technologies executive Mark Verheyen posits that the companies that jumped on the opportunities afforded by disruptive LED and SSL technology are the ones best poised to implement smart lighting and drive industry engagement in IoT. His elemental point is that if you're not manufacturing lighting products designed to interact and support IoT now, you will be left behind as less-intelligent products will become obsolete. His is not the only voice in the industry making that point. At Strategies in Light in early 2017, Enlighted's Joe Costello spoke about how a lack of commitment to installing smart sensor-based products could set smart buildings back by years. And more than a year ago, Harvard Technology CEO told the industry to "invest in IoT or die." But Verheyen also pulled no punches in saying that it is up to the industry to deliver the value and "make IoT so attractive that it becomes the standard."