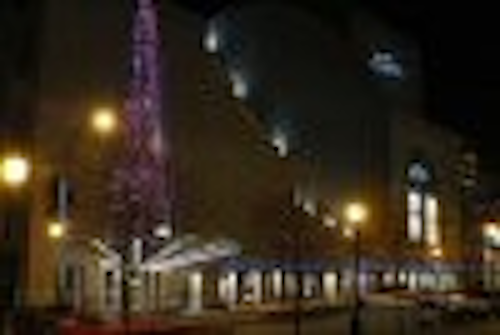 Pacific Gas and Electric Company (PG&E), the Californian electricity supplier, has informed its residential and business customers that the use of LED light strings and signs this holiday season could save as much as 90 percent in energy costs.
Although it might seem like a case of turkeys voting for Thanksgiving or Christmas, PG&E gave a comparison of the amount of electricity used by LEDs in comparison with strings of incandescent bulbs.
The figures compare strings of 300 lights, which are used for a total of 225 hours (5 hours per day for 45 days), with the same average cost of electricity of 12.6 cents per kW-hour.
Large incandescent bulbs rated at 7.00 Watts
Total electricity: 472.5 kW-h
Average operating cost: $59.54
Mini incandescent bulbs rated at 0.45 Watts
Total electricity: 30.38 kW-h
Average operating cost:
$3.83
LED lights rated at 0.043 Watts
Total electricity: 2.9 kW-h
Average operating cost: $0.37
PG&E says that LED holiday lights available this year include a better selection of colors and styles than last year (the first year they were widely available), and are becoming more widely available in retail stores.
Standard incandescent holiday lights or mini-lights use a significant amount of energy and regularly involve costly (and irritating) bulb replacements. LED lights are more durable - they're shatterproof and shock resistant - and have a life span of more than 100,000 hours. Also, unlike incandescents, LEDs are cool to the touch and also present a much reduced fire risk.
The LED lights available this year have a great new feature to bring even more long-term savings: if one bulb burns out, the other bulbs will stay lit so the broken bulb can be identified and replaced.
There is a down side of course, and it?s the usual one; the LED lights cost more initially. A string of 100 LED lights should retail for about $100. However, PG&E argues that they will pay for themselves within a season or two.
Holiday Creations
One of a number of suppliers of LED holiday lights is Holiday Creations of Littleton, Colorado. The company's Forever Bright brand of LED products includes technology licensed from Fiber Optic Designs Inc (Yardley, PA).
The licensed patents cover the design of LED light strings that can be driven by alternating current (AC) without the use of a transformer, and also LED light sets driven by low voltage series/parallel arrays.
Last year, Holiday Creations supplied over 21,000 LED lights for an installation at the Centre for Performing Arts in Vancouver, Canada, which can be seen again this year. The company estimated that switching to LED lights would save the Centre around 36,700 kW-hours.
Holiday Creations also recently announced that for the 2005 holiday season it would introduce LED lights featuring Color Wave technology, under license from Pharos Innovations (Toronto, Canada). The Color Wave effect enables a string of LED holiday lights to change from one color to another over a pre-set period of time, passing through various shades and hues in the process.