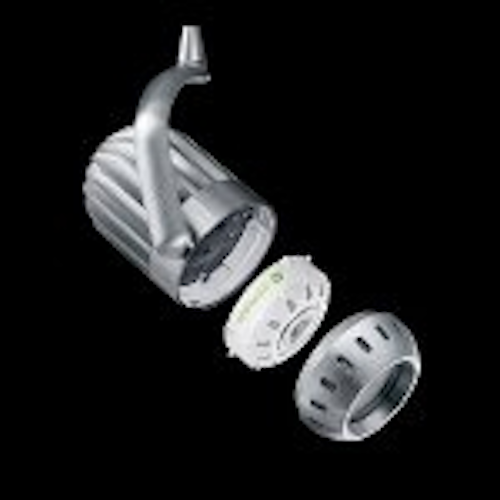 General Electric has just announced that it will combine what have been two separate lighting-centric business units. The LED-centric Lumination business based in the Cleveland, OH area will merge with the fixture business called GE lighting Systems that's based in Hendersonville, NC. The new unit called GE Lighting Solutions will naturally marry the energy-efficient LED technology developed by Lumination with the GE Lighting fixture business as LEDs become mainstream in both commercial and residential lighting applications.
GE Lighting president and CEO Michael Petras said, "This change reflects our strategy to serve as an industry-leading solutions provider for the rapidly growing indoor and outdoor lighting fixture segments that use LED systems and other energy-efficient lighting technologies."
The merger will create some changes in management. Prior Lumination's president and CEO David Elien will serve as president and CEO of the new GE Lighting Solutions business. Former GE Lighting Systems president Paul Morse will serve as vice president of sales and will continue as the leader of the Hendersonville facility.
Lumination's current product lines are focused on signage, architecture, rail signals, traffic signals, and display lighting – all based on LEDs. The unit also manufactures the Vio line of white LEDs that use 405-nm violet chips combined with phosphors to create warm white light The family includes 1, 4, and 7W models.
GE Lighting Systems sells a variety of lamps, ballasts, and fixtures into both the residential and commercial markets. The unit has long sold other energy-efficient technologies such as CFL bulbs and LED technology will be a natural product-line evolution. The company seems more focused, at least, initially on the commercial market where the existing GE Lighting Systems sales team will take emerging LED-based products to market.