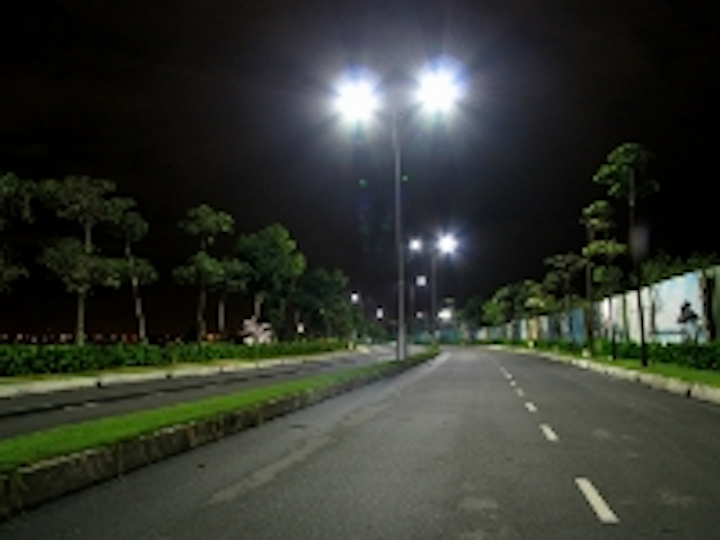 GE Lighting has been selected by LBS Bina Group Bhd (LBS) for D'Island Residence, a high-end residential development in Puchong, Malaysia, to provide roadway lighting and LED signage. The lighting products that will be used are GE's roadway lighting system R150, GE's module roadway R250, and the LED Tetra miniMax System. The lighting solution was specified with GE Lighting and their local distributor Mid West Green.
"We are pleased to support LBS's first high-end development," said Mr. O Swee Aun, Country Manager of GE Lighting Malaysia. "Lighting plays a key role in creating the right atmospheric environment in the night space to enhance the brand promise of a development. GE's LED bulbs and signage system are proven solutions for high-quality illumination with lower energy usage and ease of maintenance. This is a more sustainable approach for our clients in the longer term. We look forward to creating a tasteful, safe and comfortable night environment for D' Island Residence."
This lighting is expected to save D' Island Residence $181,692 of maintenance costs and energy usage each year when compared to legacy lighting technology. In addition to savings on cost, the new lighting system will eliminate the equivalent of approximately 507,00o lbs of carbon dioxide emissions each year.
The installation will feature 140 LED R150 luminaires and 49 R250 luminaires. These lights will provide street and compound illumination. The fixtures were selected for their ability to direct light and reduce glare while providing the proper atmosphere for the development.
The entrance signage of the development will be lit by the Tetra miniMAX signage system. The system was selected for its ability to provide cove, accent, or border lighting, and its selection of colors that includes white, red, blue and green. Miniature channel letter lighting is also provided for by the Tetra miniMax system, making it ideal for logo letters.
"D' Island Residence is a milestone project for our company and we place great importance on every detail to ensure that we offer the best living experience within a sustainable development," said Dato' Lim Hock San, Managing Director of LBS, the group that developed D' Island Residence. "Quality illumination that is energy-efficient is a key consideration. We are pleased to partner with GE Lighting for this project and we have full confidence that the solution specified will meet our expectation of exceptional lighting output and reduced energy usage and environmental impact."
D' Island Residence is a high-end development that consists of 237 super-link houses, 298 semi-detached homes, 148 bungalows, 352 high-end condominium units, and a commercial hub.