Dialight LED strip light to be used in New Flyer buses
Replacing fluorescent tubing, LED strip lights from Dialight will be employed in a 500-vehicle bus fleet.
Feb 21st, 2008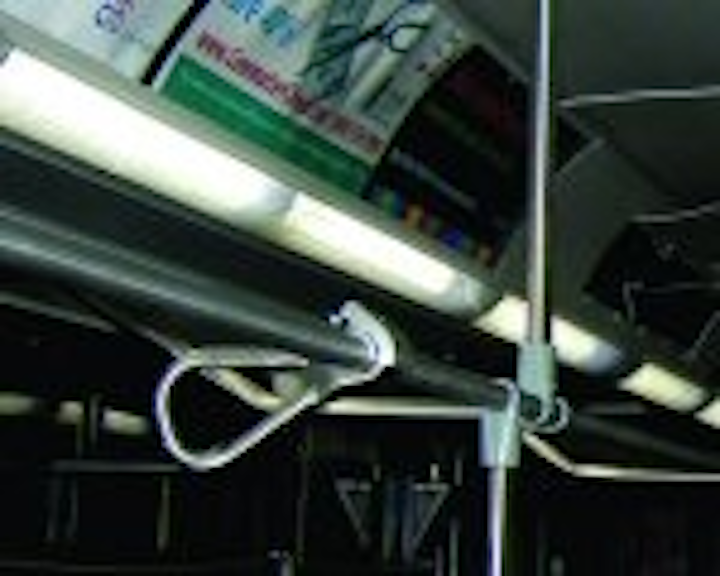 Dialight plc has joined forces with two of North America's leading manufacturers in the transit bus and motor coach market, Hadley and New Flyer, to provide the industry's first complete LED-based interior lighting system.
The new interior LED strip lights provide a cost effective and reliable alternative to traditional fluorescent interior lighting. Dialight says that its LED modules already hold 80% of the North American bus exterior light market.
Dialight's new LED strip lights are set to be introduced, within a Hadley housing, into a 500-bus New Flyer fleet.
Laura Hoffman at Dialight says: "We are delighted with this opportunity as Dialight's interior LED fluorescent tube replacement is ideal for the coach industry. Its unique low profile is perfect for new build applications and can be retrofitted easily into existing housings."
Fluorescent tubes pose an increasing number of environmental and health and safety problems in terms of potential fire hazards, rising costs of disposal and multiple failures, said Hoffman. "As an alternative, the Dialight LED strip is the ideal alternative as it offers seamless light output, longer life, reduced maintenance and does not require a ballast, therefore providing improved safety."
The LED version also has substantial benefits in terms of reduced power consumption -typically 30W instead of 40-56W- improved lighting reliability, lower disposal costs and enhanced safety through the absence of mercury.
Options for use of the LED strip light include general interior illumination, as well as underseat and compartment lighting applications.
New Flyer Industries is the leading manufacturer of heavy-duty transit vehicles in the United States and Canada. Its products include urban transit buses, hybrid buses, alternative fuel transit buses, electric trolleys, and shuttle buses for airports, car rental and park and ride schemes.
Hadley Transit Group designs and manufactures products for the original equipment transit and shuttle bus, motor coach, and specialty vehicle markets.