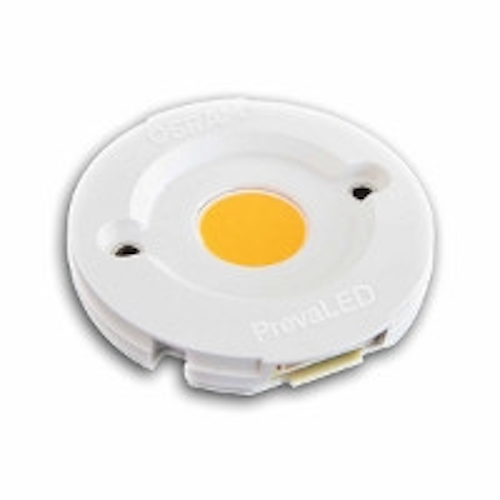 The Zhaga Consortium has published its Book 7 and 8 specifications for LED light engines (LLEs), essentially placing the standards into the public domain for usage by any company. The new specifications, for modules focused on linear/square fixtures and downlights respectively, join Books 1, 2, and 3 that Zhaga previously made available for public use.
Modular solid-state lighting (SSL) technology in general, and Zhaga-based modules in particular, are meant to accelerate product development and in the case of Zhaga allow lighting manufacturers to choose from compatible LLEs offered by multiple vendors. We had a feature article on LED module technology in the October 2013 issue of LEDs Magazine. There are now Zhaga specifications, that the consortium calls books, to serve in a variety of indoor and outdoor fixtures types.
The Book 7 specification covers non-socketable LLEs, meaning that the module can't be installed or replaced without tools, which depend on a separate driver module that Zhaga refers to as control gear. A Book 7 module would typically be fastened into a fixture with screws whereas some Books, such as Book 2, cover socketable LLEs can be installed or removed by hand with a twist/lock mechanism.
Book 7 covers a variety of square and linear form factors:
L28W2 — maximum length 280 mm × maximum width 24 mm
L28W4 (281 × 41 mm)
L28W6 (281 × 61 mm)
L56W4 (561 × 41 mm)
L6W6 (60 × 60 mm).
A fixture such as a recessed ceiling troffer could include one or more of the Book 7 LLEs depending on the size of the luminaire and the lumen output required. Typically a single control gear would drive all modules when multiple LLEs are used in a luminaire so that on/off and dimming controls are applied to all LLEs simultaneously.
Socketable downlight LLE
The Book 8 specification, meanwhile, defines a socketable LLE for downlight fixtures with integrated driver or control gear. Zhaga describes Book 8 modules as having a drum shape and are 95 mm in diameter and 45 mm in height. The light emitting surface can vary from 59 mm to 71 mm. Book 8 is very similar to Book 2; however , Book 8 defines larger modules.
Lighting manufacturers have been slower to achieve Zhaga certification for socketable LLEs thus far. We covered that issue in the aforementioned feature article. The mechanical intricacies of the twist/lock mechanism are much tougher to design to and to test and verify for compliance. The Book 8 LLE has a PHJ85d-type base with a diameter of 85 mm.
Zhaga also said that other Books, such as Book 5, will be published shortly now that testing and verification procedures are in place. Zhaga recently authorized test labs Dekra, UL, and VDE to certify Book 5 products. Moreover, the organization is working on additional module form factors to further diversify the fixture types supported by the portfolio.
The Zhaga website has a searchable database of all certified products that can also be searched by Book number.