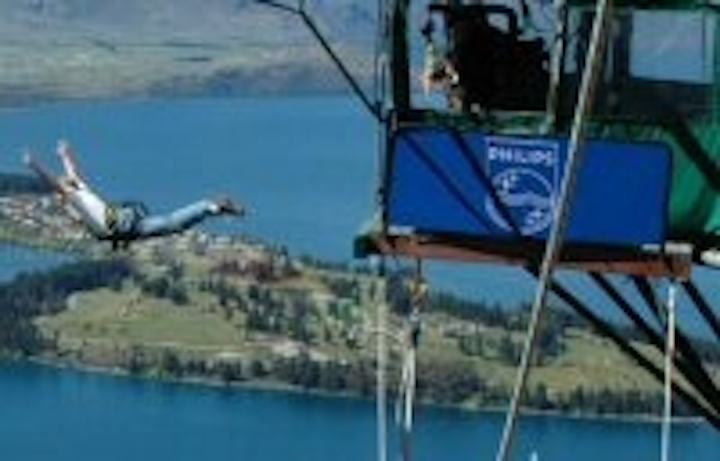 Best known for his work on standards, his key role in the success of Color Kinetics and his almost inevitable appearance on the agenda of many LED-related conferences and workshops, Kevin Dowling has now parted company with Philips.
Without doubt one of the best-known personalities in the solid-state lighting industry, Kevin has left Philips on good terms and is now working for MC10, a start-up company that is creating new forms of stretchable electronics for many applications.
A Philips spokesperson told me; "We wish Kevin the very best in his next adventure, and thank him for his unwavering dedication to Philips Color Kinetics. He was influential in driving important legislation for solid-state lighting, and his positive influence within our company and the LED lighting industry will be greatly missed."
On a personal level, and without wanting to make this sound like an obituary, I have enjoyed many interesting discussions with Kevin, who is knowledgeable on any and all areas of LED technology and applications, and most other unrelated subjects as well. I'd like to thank him publicly for supporting LEDs Magazine from its inception, and for providing a number of contributed articles over the years, as well as starring in many of our conference write-ups.
Kevin worked with Color Kinetics for over a decade and was one of the core team responsible for taking the company public and then being acquired by Philips. In a parting email, Kevin said "LEDs are a chance to reinvent lighting at all levels. Philips will succeed because it has the people and the will to do so."
He has also been heavily involved with the implementation of key standards such as LM-79 and LM-80, and others now in the pipeline. On this subject, he said "From policy and guidelines to legislation and standards, I felt I made an impact and accomplished great things with good people."
Within Philips, Jim Anderson, Director of Strategic Marketing will assume Kevin's responsibilities in managing government and private sector relations as well continue the creation and development of industry standards. Frank Penning, Global R&D Manager SSL, Professional Luminaires, will now lead R&D for Philips solid-state lighting advancements.