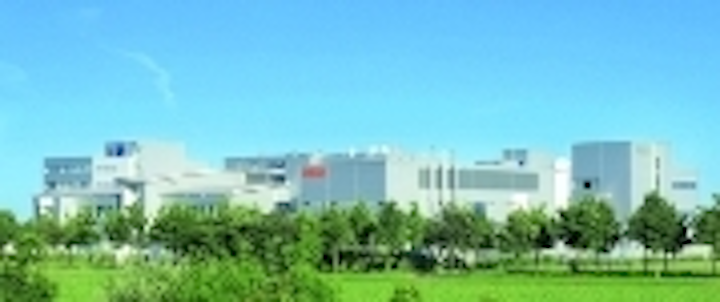 Osram CEO Martin Goetzeler and Dr. Rüdiger Müller, CEO of Osram Opto Semiconductors, together with Regensburg Mayor Hans Schaidinger, today officially opened the last section of the company's new semiconductor plant in Regensburg, Germany.
"Since the start of construction seven years ago we have invested hundreds of millions of Euros. In this period the number of employees has increased by approximately 500 to 1500," said Müller.
This growth has boosted capacity by almost 50%, necessitating the expansion of Osram Opto Semiconductors facility in Regensburg to its current-day size of nearly 600,000 square feet.
Osram Opto Semiconductors majors in opto-semiconductors, a sector of the lighting industry for which rapid market growth is expected in the next few years. Currently, products based on this technology account for 12% of Osram's total sales.
Goetzeler added, "LEDs are the light sources of the future so we have every intention of expanding in this field, which is why we have invested heavily in expanding the sites in Regensburg and Penang(Malaysia)."
OSRAM has also focused its resources on expanding research and development, for which investment last year alone amounted to 13% of the sales of opto-semiconductors.
Through its 30-year history, the company's products and technologies have garnered numerous awards. In December 2007, Osram Opto Semiconductors earned its highest accolades in winning the German Future Prize for technology and innovation, presented by the German President to the researchers Dr. Klaus Streubel, Dr. Stefan Illek (both of OSRAM), and Dr. Andreas Bräuer (Fraunhofer Institute for Applied Optics and Precision Engineering) for the development of thin-film technology and its application in the OSTAR family of LEDs.