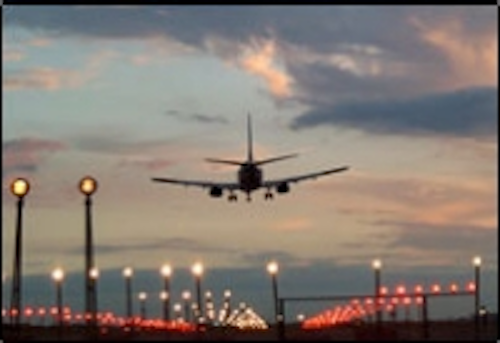 The
Lighting Research Center (LRC)
at Rensselaer Polytechnic Institute, Troy, NY, has been selected by the US Federal Aviation Administration (FAA) to join its "Centers of Excellence" program.
The LRC will conduct lighting research as part of the Center of Excellence for Airport Technology (CEAT), and will conduct studies to explore the potential performance and application of new light source technologies, primarily LEDs, in airport and airfield lighting.
The LRC will look at how these new technologies can be applied to light runways, taxiways, approaches, and other areas of the airfield.
According to the FAA's Donald Gallagher, Visual Guidance Program Manager – Airport Safety Technology R&D Section, the LRC will be assisting the agency and its research divisions through synergistic activities that combine the LRC's expertise in lighting technologies, applications and human factors research.
According to LRC Director of Research Nadarajah Narendran, who leads the LRC's Solid-State Lighting Program, the aviation industry can benefit significantly from solid-state lighting technologies, which hold promise for lower energy consumption and reduced maintenance.
For its first project with CEAT, the LRC will develop recommendations and metrics that consider the brightness perception of LED lighting on the airfield. "Performance standards for LED systems based on traditional lighting metrics, like luminance, are causing problems for viewers," said Narendran.
As an example, a green LED approach light is typically perceived as much brighter and less comfortable to view than an incandescent green light of the same luminance. "A better metric is needed so that LED systems can be produced and used in the field without causing discomfort to pilots," he said.
The LRC will work with the FAA to conduct psychophysical studies that compare the brightness perception of colored and white LED lighting systems with incandescent lighting systems, which use filters to create colored light.
According to John Bullough, a lighting scientist who leads vision and human factors research for transportation applications at the LRC, these results along with other research will be used to develop recommendations that the FAA can use in selecting LEDs for airfield lighting.
The FAA Centers of Excellence program creates partnerships between the FAA, world-class academic institutions, and their industry affiliates to coordinate research and development in areas of aviation technology that are critical to the agency's mission and long-term vision. The program selects academic institutions on a competitive basis for their capabilities in research, leadership, and education.
Eight Centers of Excellence have been established, dealing with computational modeling of aircraft structures, airport technology, operations research, airworthiness assurance, general aviation, aircraft noise and aviation emissions mitigation, advanced materials, and the airline cabin environment.
The Center of Excellence for Airport Technology (CEAT) is a research center with its home in the Department of Civil and Environmental Engineering at the University of Illinois at Urbana-Champaign. CEAT focuses on airport structures, pavement materials, wildlife issues, anti-icing, and lighting.