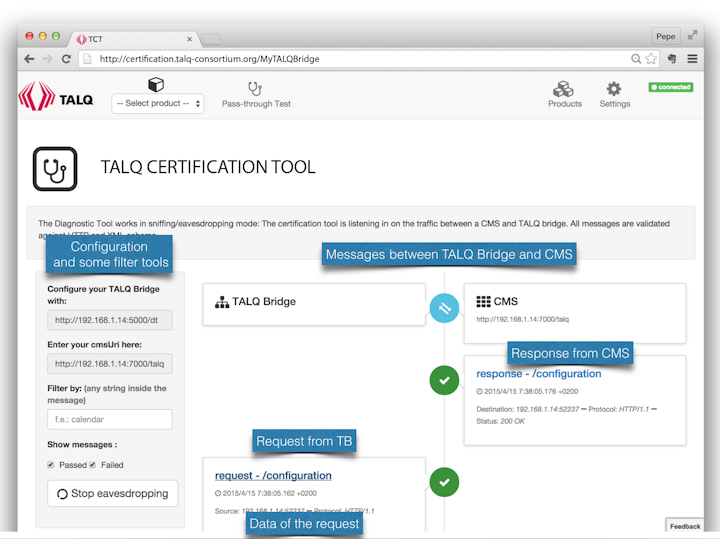 The TALQ Consortium has announced the results of a summer plugfest for smart city products held in Valencia, Spain that showed interoperability between central management system (CMS) software and network gateways from nine global vendors. The products are compliant with TALQ Version 2.1.0 and demonstrate a path forward for interoperability even if the network connections, say, to individual groups of street lights rely on different wired or wireless technologies.
The TALQ Consortium was founded in 2012 to try and standardize approaches for networking street lights and using such networks to enable smart city applications. We published a contributed article authored by the leader of the organization in 2015 that further explained an evolving mission. And the consortium ultimately adopted a protocol is based on a so-called RESTful architecture where REST implies a Representational State Transfer — an architecture developed for web services that run on top of HTTP. And the protocol relies on the widely-used JSON (JavaScript Object Notation) data-interchange format. Those concepts formed the basis of Version 2 of the standard as we explained in 2018.
Now compliant products are coming to market. At the recent plugfest, three companies qualified CMS software for compliance including CityLinx from BeeZeeLinx, City Vision from Capelon, and Smart Firefly from Uvax. Moreover, the plugfest found seven Outdoor Device Network (ODN) or network gateway devices compliant including Citybox from Bouygues, Ki from Lucy Zodion, Owlet IoT from Schréder, Access Point System from Smartnodes, CA-13 from Uvax, Trilliant TALQ Gateway from Trilliant, and Witti TALQ Gateway from Witti. Spain based Uvax qualified products in both categories. No US-based companies were included, although Canada and most major European countries were represented.
"As these vendors come from different countries and all operate internationally, TALQ has proved to be established as the global protocol standard for the smart city market. This makes us proud," said Simon Dunkley, secretary general of the TALQ Consortium. "Several further certifications are underway, so it will be worth visiting our website more often in the future."
Indeed, these first certified products and those in the pipeline will be listed on the TALQ website. The products that won certification had to pass a Test Tool Software procedure developed by the consortium followed by an assessment by a Certification Work Group.
Compliance should allow smart city applications that can be hosted on any of the CMS systems. Any of the CMS systems can work with any of the ODN gateways. So a city-wide network could feature a mix of actual network segments linked by an ODN — for instance, some using wireless technology while others might use powerline communications.
The plugfest for TALQ version 2.1.0 follows a prior version 2.0 plugfest held in late 2018. That plugfest found a high level of interoperability but lacked the full certification program that has since been established and that was used at the most recent plugfest.