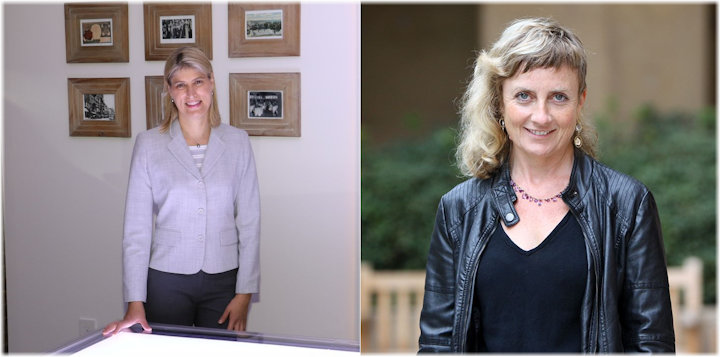 The Lighting Research Center (LRC) at Rensselaer Polytechnic Institute has announced that it received $3.8 million in research funding from the National Institute on Aging (NIA) to study an LED-lighting intervention on individuals with mild cognitive impairment (MCI) — an early warning sign of dementia. Dr. Mariana Figueiro, director of the LRC and head of the center's Light and Health Alliance, will lead the research working with Dr. Sara Mednick, associate professor of cognitive sciences at the University of California at Irvine (UC Irvine). Meanwhile, the LRC's Light and Health Alliance that focuses generally on lighting for health and wellbeing or human-centric lighting has announced LEDvance as a member of the alliance.
The NIA-funded research will center on a six-month SSL intervention intended to improve circadian entrainment, sleep cognition, and memory. The LRC said 60% of individuals with MCI suffer sleep-wake disturbances. A light-centric treatment that enabled healthier sleep patterns could improve long-term memory and possibly prevent onset of Alzheimer's disease. "Our scientific premise is that sleep spindles, and the timing of spindles, are critical components of an interaction between electrophysiological events that provide a mechanistic explanation for memory consolidation during sleep," said Figueiro.
The LRC believes that circadian disruption is not just a consequence of dementia but may also drive the disease pathology. Some research has indicated a link between sleep disruption and amyloid plaques found in the brains of those inflicted with Alzheimer's disease.
Figueiro remains one of the top researchers in the world studying lighting for health and wellbeing and has done foundational work in developing the circadian stimulus metric (CS) that could ultimately help lighting designers/specifiers in the effort to deliver lighting-based health benefits. She was also the keynote speaker at our Lighting for Health and Wellbeing Conference held last July.
Light and Health Alliance
Meanwhile, the LRC's Light and Health Alliance seeks to generally enable broader deployment of lighting for health and wellbeing in the indoor environment. Alliance member contribute funding and their own internal researchers, lighting designers, and scientists to collaborate with the LRC and other alliance members.
LEDvance joins Armstrong Ceiling & Wall Solutions; Axis Lighting; Cree; Current, powered by GE; Ketra; Osram; and USAI Lighting as alliance members. The alliance's ultimate goal is transfer of research into commercial lighting practice. Indeed, the alliance maintains the Lighting Patterns for Healthy Buildings website to assist designers and specifiers in selecting LED-based lighting that promotes health.
"As a truly global player, LEDvance is on the forefront of technology innovation in numerous aspects of the lighting industry. From our human-centric lighting initiatives to our growing offering of connected and IoT-ready luminaires, we strive to leverage the full capabilities of the LED light source to provide not only functional illumination and visual comfort, but also utilize the non-visual impact of light to enhance occupant wellbeing and provide a pervasive, future-proof infrastructure to homes, offices, buildings, and cities," said Alberto Pierotti, head of R&D at LEDvance LLC. "HCL is one of the initiatives we are collaborating with the Light and Health Alliance on as we continue to advance light."