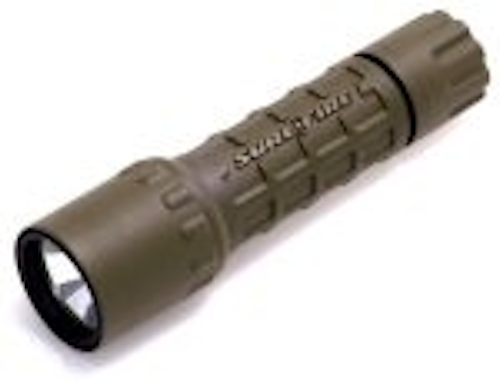 Seoul Semiconductor is to supply its Z-power P4 LED series to SureFire, a designer and manufacturer of compact, high-performance illumination tools. SureFire, based in Fountain Valley, California, began incorporating Seoul Semiconductor's LED technology into its SureFire 2.5 W flashlight this month.
Surefire provides a wide range of flashlights, from weapon-mounted tactical lights to the leisure flashlights. It is the biggest supplier of flashlights to the law enforcement and military fields in the USA and widely used by the special operations forces, police officers, and fire officers around the world.
Paul Kim, Vice President Engineering at SureFire said that the Z-power LED P4 series guarantees the industry's highest level of brightness and reliability and fits all optic designs. "As such, it can be directly applied to all of our existing SureFire flashlights without having to design and incorporate new lenses. We decided to partner with Seoul Semiconductor for their innovative LED technology solutions that meet the expectations of our customers, who continue to require a higher quality of compact lighting solutions."
In addition to its convenient compact size and light weight, SureFire's 2.5W flashlight features high output, high durability and an extended runtime. Perfect for everything from backpacking to military use, the flashlight also includes functions such as a precision reflector, momentary-on, constant-on, and a switch lockout preventing accidental activation.
"By supplying LEDs to SureFire, one of the world's most prestigious manufacturers of flashlights and compact illumination tools, we are reinforcing our position as a world class LED manufacturer," said Yang-hee Han, Vice President and General Managing Director for Sales and Marketing, Seoul Semiconductor. "Seoul's P4 series LEDs are recognized as one of the leading advanced light sources, which have the ability to replace conventional light sources and open the doors to a new era of LED lighting."